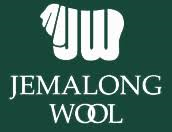 This week saw the Northern region market close at 1892 (down 16) cents, the tone did however turn positive by the end of the sale, and so much so, that the Western Region recorded gains of 15-30 cents for the day. The selection continues to consist of many lower yielding, poorer style wools, which buyers are struggling to average into their purchases.
The skirting market had a steady week with not much movement recorded, although there was strong interest in wools carrying less than 3% VM and those possessing excellent AM results.
After being the best performing sector in recent weeks, the crossbred market lost ground for the first time in five weeks. The broadest microns were hardest hit, with 30 micron dropping by 35 cents and 32 micron falling 10- 20 cents.
There were minimal movements in the oddments, with the exception being the Western region where corrections brought prices back into alignment with the Eastern states.
Quantities reduce next week, currently 38,292 bales are forecast for sale.
Source AWEX