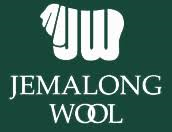 After a hesitant start on Wednesday the market gained momentum leaving most MPG's 10-20 cents dearer at the close. Thursdays market saw strong support for the better style fine wools, which gained more ground in the last designated superfine sale for the season, while the broader end retreated up to 30 cents in some areas.
The skirting market performed with mixed results. Wools carrying less than 2.0% vegetable matter (vm) and possessing good length and strength results were highly sought after and therefore dearer for the week, faultier lots and those with less favourable results were highly irregular, tending cheaper.
The crossbred market also had varied results. 25.0 to 28.0 micron were generally 10 to 25 cents dearer, however the broader types lost 10-15 cents. The carding market also suffered further corrections this week after a solid start, with all types and descriptions suffering general losses of between 10 and 30 cents, with the Southern region least affected.
46,490 bales are currently rostered for sale week commencing 6th March.
Source AWEX