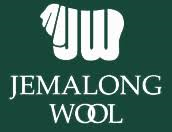 This week's sale opened on a cautious note with most wools selling at discounted levels, the only notable exception were low mid break lots, which were attracting strong demand under limited volume. Buyer confidence slowly returned as the sale progressed and wools which were previously being overlooked started to attract stronger competition.
The skirting market experienced an up and down week, prices generally fell by 20 – 40 cents on the first selling day, only to recover the losses on the second day, to finish the sale generally unchanged.
The crossbred sector performed with mixed results. The finer and broader end managed to record small gains of 5 – 10 cents, while the bulk of the offering in the 26 to 30 micron range slipped another 10 – 20 cents.
Oddments continued to lack buyer confidence with all types and descriptions discounted further as the market struggled to find a level, leaving the carding indicators to shed another 40 cents on average.
Source AWEX