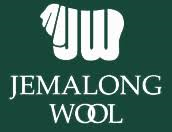 This week saw buyers keen to secure more volume before the looming recess. Price increases in the merino sector were gradual rather than extreme, as buyers slowly increased their limits. By the close of trade, the market was generally 10-20 cents dearer.
The skirting market experienced similar movement to the fleece, gradual increases rather than dramatic rises, with the main buyer interest focused on wools carrying less than 2.0% vegetable matter or those exhibiting excellent additional measurement results.
The crossbred market defied the other sectors and continued its downward trend. Prices were generally discounted by 10 to 25 cents. Buyers were very selective with their purchases, focusing on the well prepared lots.
The oddment market rose slightly leaving the NR carding indicator 1 cent dearer, while washing lambs were extreme as buyers attempted to purchase them before the small buying window closes for the year.
Source AWEX.