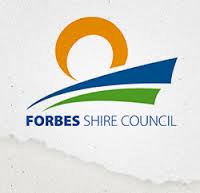 Forbes Shire Mayor Phyllis Miller is disgruntled at the recently released Independent Pricing and Regulatory Tribunal (IPART) rate peg limit for 2016/17 at 1.8%. "IPART is a joke," Mayor Miller said. "The tribunal is as independent of the State Government as I am of Forbes Shire Council."
"IPART has determined Council's rate peg limit for 2016/17 at 1.8%. We have been a responsible Council and have not asked to go above the rate peg previously but maybe this is the straw that broke the camel's back. "We have already commenced budgets for next year based on the 2015/16 rate peg of 2.4%.
"Local Government state-wide wage costs are 41.8% of the revenue. The award has been negotiated for three years at an increase of 2.4% per annum. "To put the icing on the cake, Rural Fire Service (RFS) contributions come out this
week and have increased by 3.28%. This alone puts us behind 2.2%. "IPART also needs to let Local Government get on with getting the job done for our communities," she said.
"We are the level of government that has the biggest bang for our buck and it's about time governments of all persuasions acknowledge it."