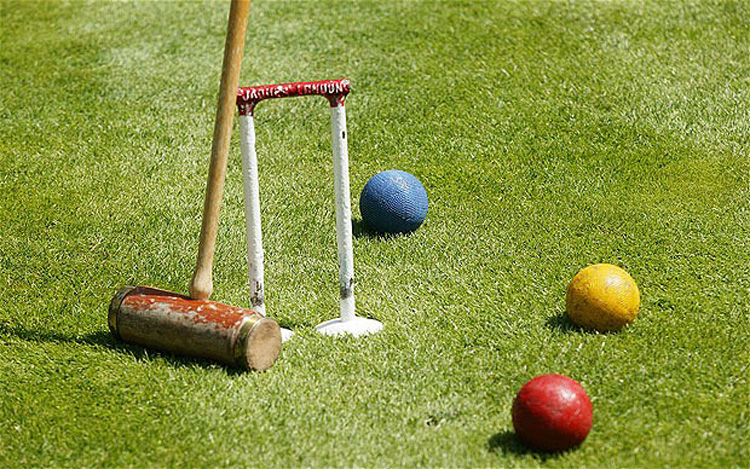 We had 25 players for Golf Croquet on Tuesday, 13th July. There were 2 winners of 3 games – Neville Spry and Tony Thom-son.
Big wins were 10—3 Kevin Rubie and Jill Rubie, Alex Todd and John Farah, Bob Murray and Tony Thomson. 9—4 John Fa-rah and Neville Spry, Joan Littlejohn and Bob Murray
Close games were:
• Jenny Job and Tony Thomson 7 Colleen Liebich and Lorraine Todd 6
• Elvy Quirk and Marie Spry 7 Bob Murray and Joan Littlejohn 6
• John Cole and Sally Perry 7 Ray Burridge and Merv Langfield 6
• John Job 7 Jill Rubie and Colleen Liebich 6
• Robin Pols and Sally Perry 7 John Allegri and Jenny Job 6
• Colleen Liebich and Neville Spry 7 Merv Langfield and Alex Todd 6
• Lorraine Todd and Tony Thomson 7 Kevin Rubie and Robin Pols 6
• John Job and Mal Smith 8 Robin Pols and Geoff Coles 5
• Neville Spry and Jeff Liebich 8 Kevin Rubie and John Cole 5
• Too bleak and cold to play Aussie Croquet on Saturday 17th.
See you next week!
By Pegging Out