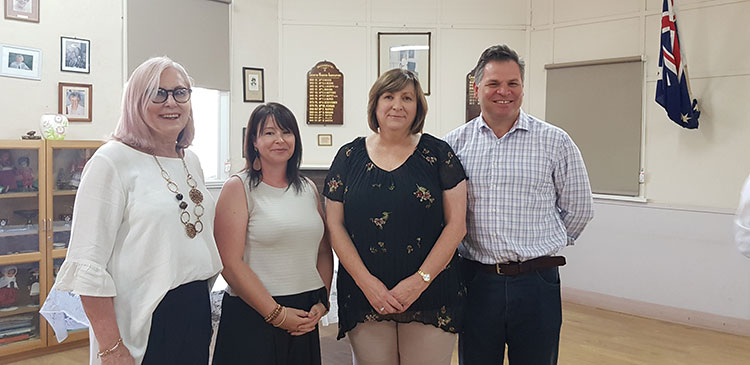 Last Friday local ladies Terese Gunn and Cassandra Tyack were honoured at a morning tea to celebrate ladies on the 2020 Hidden Treasures honour roll. Phil Donato MP attended the event to recognise a total of five women for their selfless work. The morning tea was hosted by the daytime ladies of the CWA and was attended by Forbes Mayor Phyllis Miller as well as friends and family of the ladies.
As he called each honour roll recipient up, Phil Donato read impressive and lengthy citations of the achievements and contributions of each hidden treasure. The short history behind Terese and Cassandra's astounding success in fundraising is nothing short of amazing.
In 2015 the ladies organised the first Forbes Can Assist Dancing Stars event. With hopes of raising $15,000 for the local Can Assist branch, the ladies exceeded their own expectations by raising a whopping $36,000. Considering the relatively small population of Forbes, it is fair to conclude that the first fundraising evening for Forbes Can Assist was a raging success. However, it was not enough for Terese and Cassandra, who went on to raise a total of $200,000 in 2016, 2017 and 2018.
Mayor Phyllis Miller was there to congratulate the ladies, stating that the initiative is "a great opportunity to recognise the invaluable contribution that volunteers make to enrich our community."