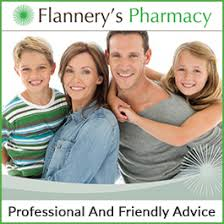 Did you know that over 2 million Australians are affected by osteoporosis. Flannery's Pharmacy is hosting a Health Bones clinic to assess risk factors and measure bone density using a Qualitative Heel Ultrasound.
Sarah Hazell, Pharmacist at Flannery's Pharmacy advises that some people are more at risk of osteoporosis. "There are a number of risk factors including smoking, drinking more than 2 alcoholic drinks per day, lack of exercise, menopause and having a diet lacking in calcium" said Sarah.
"The clinic will provide an assessment of personal risk factors affecting bone health and measurement of bone density" said Sarah. Customers will receive a personalised consultation summary and information brochure. Please note that the bone density test requires a bare heel. Pantyhose or stockings should not be worn.
The Healthy Bones clinic is being held on Tuesday 13 August at Flannery's Pharmacy.
Cost is $25. Bookings are essential so please call Flannery's Pharmacy on 68521111 or call in to arrange an appointment.