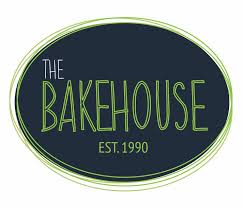 The beloved Forbes Bakehouse began in 1990 with one baker and three staff. They offered the traditional products of an artisan bakery, including cakes, pies, breads, and drinks. In the late 1990's alfresco dining increased in popularity Australia-wide and The Bakehouse was quick to act and meet the demands of their customers, growing their business to include freshly brewed coffee, a salad bar and alfresco dining.
Thirty years on, The Bakehouse operates as a bakery and café that seats 60 and offers an extensive all-day menu, with options to suit all tastes. Whether customers choose to dine in, order online for takeaway or delivery or book for large groups, they can be confident that they are in the capable hands of the friendly team at The Bakehouse.
The Bakehouse currently employs a team of 21 staff, including bakers, chefs, cooks, baristas and wait staff. While employing an enthusiastic and friendly team of local staff members, The Bakehouse has ensured that their staff members are trained through apprenticeships and in-house training.
As the only business in Forbes to host theme nights, including open mic nights, Indian tapas, Mexican fiestas and more, The Bakehouse has transformed into an irreplaceable venue for entertainment and culinary adventures. You can hear Templar Street ringing with the sound of live mu- sic and laughter on their famously festive theme nights.
Staying true to their own style in evolving to cater to the needs and desires of their customers, The Bakehouse boasts funky, modern décor, with European Graffiti art and a comfortable space for customers of all ages, from nine-days-old to 99-years- old, their customers enjoy high quality, traditional and international cuisine with locally sourced ingredients.
Owned and operated by Kerry Hodder and her family, The Bakehouse takes immense pride in what they offer to their customers. The Bakehouse celebrated their 30th birthday on 19 June 2020.