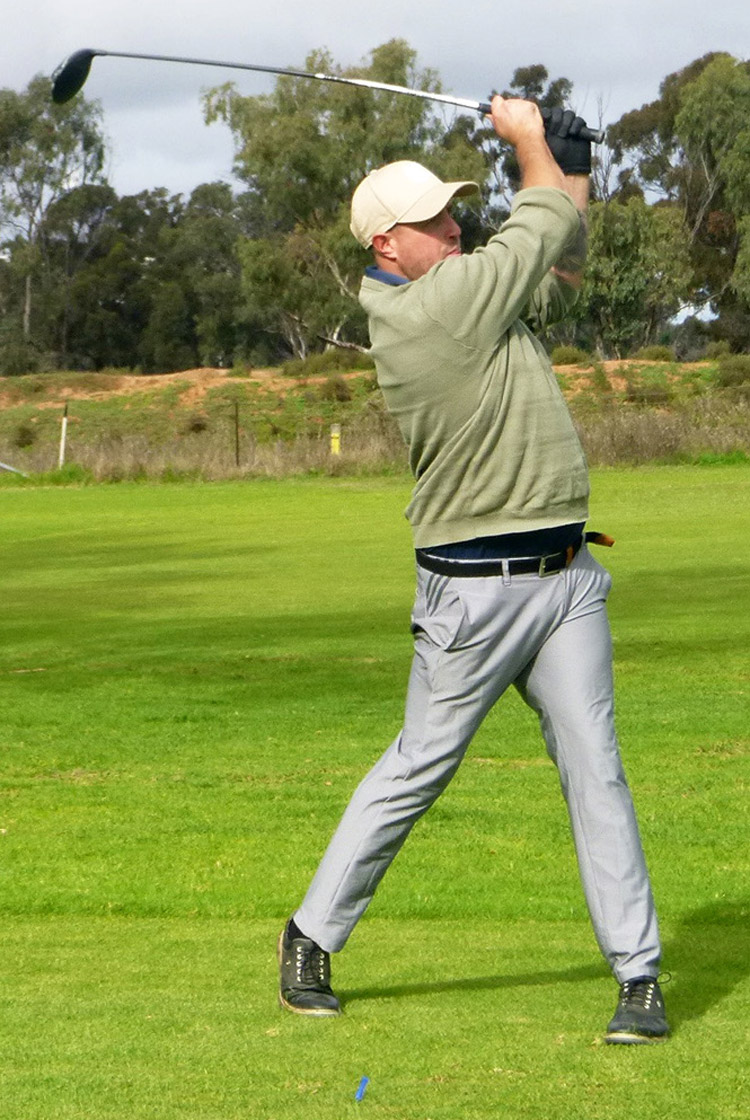 Saturday's Individual Stableford was contested by 53 players with the 'Wilf Hodges Memorial Trophy' going to Jesse Hamilton with 45 points. 
Div-1 was won by Harry Callaghan with 40 points and runner-up was Brett Thomas with 38 points. 
The Div-2 results were dominated by the performance of Jesse Hamilton with his 45 points. Runner-up Bruce Chandler had 39 points. 
The ball sweep went to 34 points on count back. There were 14 successes there so check in the Pro Shop to see if you were successful. 
The NTP's went to: 9th – Brett Thomas; 18th – Brett Thomas. The 3rd hole superpin went to Bede Tooth who put his ball to 2.50m. 
John Betland won the Condo Open with a 67 and also took the 'Trilogy' Scratch prize. Steve Betland was runner-up in the Open Scratch with a 69. 
By Short Putt