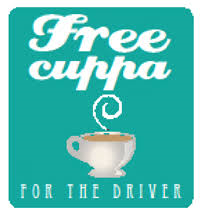 Ninety-five businesses across Western and Southwestern NSW have signed up to participate in next year's 'Free Cuppa for the Driver' scheme from 1st March to 31st May.
The scheme offers drivers who have travelled more than one hundred kilometres from the address on their drivers licence a free cup of tea or coffee at any participating business.
"If it wasn't for participating businesses supplying the 'free cuppa', this scheme would not be possible, said Parkes, Forbes and Lachlan Shire Councils' Road Safety and Injury Prevention Officer, Melanie Suitor. A total of 17 businesses in the Parkes, Forbes and Lachlan Shire Council have signed up.