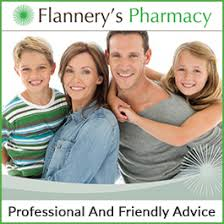 There's no nice way to say this—adult acne sucks. While most of us expect to be affected by spots at some stage during our teen years, it seems incredibly unfair to still be dealing with pimples into our 20s, 30s and beyond. That said, it's not uncommon at all, one third of total acne-related visits to dermatologists are made by women over the age of 25.
Because there's no single answer to the question of what causes pimples, there's no one-size-fits-all approach to treatment, either. That's right, there's no one best acne treatment for adults. However, there are a
few helpful-for-most adult acne treatments you can try at home.
Stick to a Consistent Routine: Regardless of the cause of your acne, there is one thing that benefits everyone—committing to a steady skincare regime. Simple is generally best, so don't go crazy splashing out on products galore. The basics include a gentle- but-effective cleanser that doesn't strip, a hydrating moisturiser and daily broad spectrum sunscreen. Also….Don't squeeze. Ever.
Exfoliate (But Not Too Much): Keepingyour pores clear on a regular is important but overdoing it with exfoliation can do more harm than good. La Roche-Posay's Effaclar Duo (+) is a moisturiser that contains clarifying and anti-bacterial salicylic acid helping to reduce blemishes and clogged pores. A bestseller in Europe, it is potent but not so powerful that it'll irritate sensitive skin types.
If your GP recommends prescription medication to manage your acne, keep your skin hydrated with a soothing moisturiser like La Roche-Posay's Effaclar H – designed to be used alongside anti-acne medications.
La Roche Posay is now available exclusively at Flannery's Pharmacy. Call in for professional advice and a free spotscan instore.