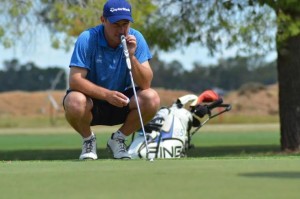 Forbes Golf Club stalwart Beryl Roberts has been honoured with life membership of the Lachlan Valley Men's Golf Association. While it is a first for Beryl it is also a first in New South Wales, as no other lady across the state has received this honour.
Beryl Roberts is all golf. She was club champion in 1989, received life membership to the local club in 2007, has served as Ladies and overall Club Captain, served on the board of the Forbes Golf Club. Today she is involved with Lachlan Valley Vets and is secretary/treasurer of the $5000 Frank Spice Nissan Classic.
The Nissan Classic on November 14, 15 is sure to keep Beryl busy. The major event has already attracted close to 180 players for both the fourball on Saturday and the individual Stroke competition the following day.
"Naturally we are expecting a full field of over 200 with close to one week before a ball is hit," classic chairman Randal Grayson said this week. "Prior to the classic itself this year we have two additions a welcome
competition on Friday then on Saturday evening after the fourball we will be conducting a Calcutta involving the top 24 players on handicap."
"These will be drawn into pairs with the combined best nett scores declared the winner. We feel this will only add to what many tell us is one of the best major tournaments in the country." "While we already have good numbers
there are a few vacancies. I suggest you contact the Pro Shop on 6851 1554 now to get into the draw."
"Before the rain this week the course was the best it has been for decades, so with the showers this week it will only get better," Randal said.