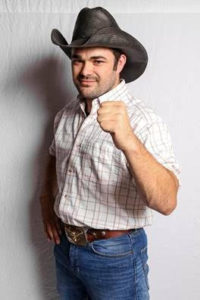 International Wrestling Australia (IWA) Pro Wrestling Live is returning to Forbes tonight on the Wild West Tour as part of its 20 Year Anniversary celebrations. It promises to be a great family fun-filled two-hour show that is a slick combination of comedy, athleticism and drama – the physical embodiment of comic book superheroes and villains! The performance includes crowd favourite Cowboy Chris Abbott, who grew up in the western region of NSW, as well as Australia's most talented and accomplished performers, some of whom have performed for the global juggernaut WWE, along with other major wrestling companies from around the world. The cast of characters will appeal to the whole family from terrifying heavyweights, to awe-inspiring aerial artists, tag team specialists and even battling femme fatales!
All the glitz, glamour, pageantry, posing and spandex of wrestling's yesteryear remain, but presented in a fresh, family-friendly format relevant to modern audiences complete with gripping storylines of tragedy and triumph and stage production that provides an experience you'll never forget.
Don't miss out tonight at the Forbes Services Club at 7:15pm VIP doors, and 7:30pm general doors, show at 8pm. Tickets $25 VIP, $18 adults and $14 kids.