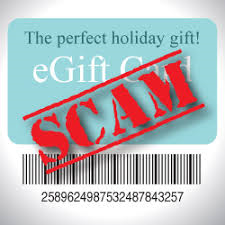 Gift cards are increasingly the payment method of choice for scammers. Scamwatch reports show more than $5 million was lost in 2018, a 38 percent increase compared with 2017.
iTunes cards accounted for $3.1 million in losses – a 156 percent increase from the $1.23 million reported in 2017. However Scamwatch has also seen an increase in reports involving other gift cards such as Google Play, Amazon, and Steam cards, and Australia Post Load & Go prepaid debit cards.
Losses to scams where non-iTunes gift cards were used as payment increased by 530 percent in 2018 to around $1 million.
"It's concerning that the scammers are now demanding payment in other forms of gift cards. This is likely in response to scam warnings about using iTunes cards for paying scammers that are in stores like supermarkets and on the cards themselves," ACCC Deputy Chair Delia Rickard said.
Below some common types of scams involving
gift cards:
ATO impersonation scams: The scammer pretends to be from the Australian Taxation Office and claims there is a warrant for their victim's arrest.
Catch-a-hacker scam: The scammer calls and pretends to be from a law-enforcement agency or internet provider and convinces the victim they are trying to trace the location of a hacker who has compromised the victim's computer.
Victims are also tricked into giving up personal details with the promise of gift cards. Scammers entice victims to participate in surveys by promising gift cards as a prize; however the surveys extract personal information such as your name, date of birth, address details and even financial details like your credit card or bank numbers.