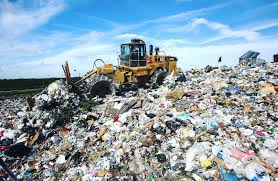 Rural landfills in the Forbes Shire will soon have changed operating hours or will be closed to provide a sustainable future in dealing with waste compliance and environmental enhancement.
Bedgerabong and Garema landfills will be open limited hours and staffed while open, Ootha will be controlled via an agreed access system with residents and Wirrinya and Warroo landfills will be mothballed.
These changes will come into effect from Monday, 6th November 2017.
"Rural tips across the Forbes Shire are closing or altering their mode of operation and this is to encourage recycling, improve waste disposal, increase the life of existing landfills and to comply with legislation," Forbes Shire Council's Acting General Manager Max Kershaw said.
"Council has weighed the views of residents against the potential consequences of unrestricted and uncontrolled access to the Shire's landfills. We understand that not all residents will welcome this decision but we cannot continue to expose ratepayers to the level of risk that the status quo entails," Max said.
The NSW Environmental Protection Agency tightened its Solid Waste Guidelines in 2016 and has cracked down on asbestos, tyres and other problem waste materials. In the last few years a number of infringement notices have been issued to regional Councils and more compliance officers employed. Fines for non-compliance can run as high as $1,000,000 per day.
"As well as being compliant with the Solid Waste Guidelines, we also don't want to see our villages become a dumping ground for asbestos, tyres and chemicals," Max said.
"Uncontrolled and unregulated access to tips leaves Forbes Shire Council and the broader community in an extremely vulnerable position and we have to take these measures to safeguard residents.
"This is not about restricting waste disposal; it is about better management of our waste facilities and safeguarding the local environment."