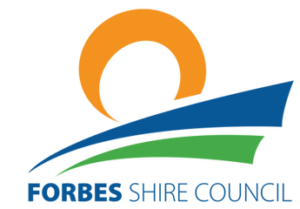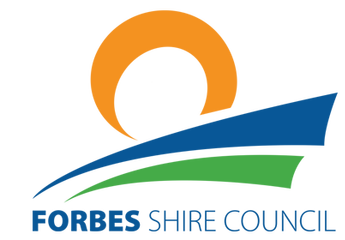 Forbes Shire Council has secured major funding for local community infrastructure with more than $430,000 announced by Parliamentary Secretary for Western NSW, Rick Colless last week.
Forbes Shire Mayor, Graeme Miller has warmly welcomed the funding announcement for the three major local projects in the Forbes Shire, each receiving $100,000 or more.
"Council's Grants Officer, Andrew Rawsthorne has been working closely with several community groups to secure this funding for projects they have specifically designed. He has in fact been working with one group for more than two years to bring their project to fruition," Graeme said.
Rick announced the funding as part of round one of the NSW Government's Stronger Country Communities Fund with more than $2.6 million awarded to projects in the Orange electorate. Round two has now opened with applications closing 4th May.
As part of the major renovations and modernisation being undertaken at the Forbes Youth and Community Centre (YACC), a new bike riding track will be installed to allow young children to learn the road rules in a safe environment. Concepts for the improvement, new equipment and designs were developed in conjunction with Forbes Playgroup and Toy Library, who worked closely with Council to prepare the grant application.
Several improvements have already begun, including restoring the floorboards in the main hall, upgrading disabled access, power cleaning the bathrooms and a clean out of the current storeroom with unused goods being donated to the local organisations. Now with a further $100,000 larger scale improvements can be started to increase the YACC capacity, safety and appeal to many more community groups.
"While the Youth and Community Centre is a practical venue it has become somewhat dilapidated due to the high level of activity and use. This funding will see a modern new facility to support ongoing growth and will allow us to continue to support young families in Forbes," Graeme said.
In the largest funding announcement for Forbes, $231,629.57 has been granted for an overall $400,000 project to build the new Forbes Men's Shed.
"The Forbes Men's Shed is vital in our community and these new funds will allow the group to greatly expand. Specialised skills based groups will be able to meet and the new facility will enable the group to work with younger and disadvantaged men," Graeme said.
The final announcement for $102,092 is for the Bedgerabong Recreation Grounds upgrade. Two new pavilions funded through this project will be immediately utilised to support the Bedgerabong Picnic Races, the Bedgerabong Show, the Bedgerabong Country Music Muster, stud livestock sales as well as trade and market days.
As well as the pavilions, a telephone line will be connected at the hall and the kitchen will be upgraded. A 22,500 water tank and stand will also be erected on the grounds.