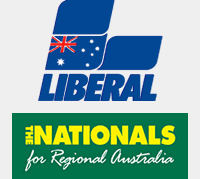 Last week Riverina Nationals' MP and Deputy Prime Minister Michael McCormack lauded the efforts of volunteers as "champions of their local communities". The praise came as events rolled out to acknowledge the hard work of volunteers during National Volunteer Week.
"Volunteers are so important to the social fabric of our local communities," Mr McCormack said.
"Every day, we should be thanking those who sacrifice their time to make our regions even better places to live and work. Having a dedicated week to show our appreciation is the least we can do to show the pillars of our local communities that we care about what they do for the Riverina and Central West," continued Mr McCormack.
"Volunteers are champions of their local communities and whether it is helping out the local sporting club, assisting our most vulnerable or putting time in recovery efforts after a significant storm, these selfless individuals play an essential role in helping to shape rural and regional Australia as well as helping to build resilience in our towns and regional capitals," continued Mr McCormack.
The Liberal and Nationals' Government recognises these efforts by providing grants through its Volunteer Grants Program.
"In the most recent round, 40 grants were given to well-deserved organisations including $3,550 for Forbes Cancer Patients Assistance Society, $4,750 for Forbes Fins Swimming Club Inc, $4,959 for Forbes Rugby Union Club Inc and $1,500 for the Forbes Toy Library," Mr McCormack said.
"These grants, which range from $1,000 to $5,000, seem small but they make such a tangible difference for volunteer organisations to be able to continue the invaluable work they do in our communities."