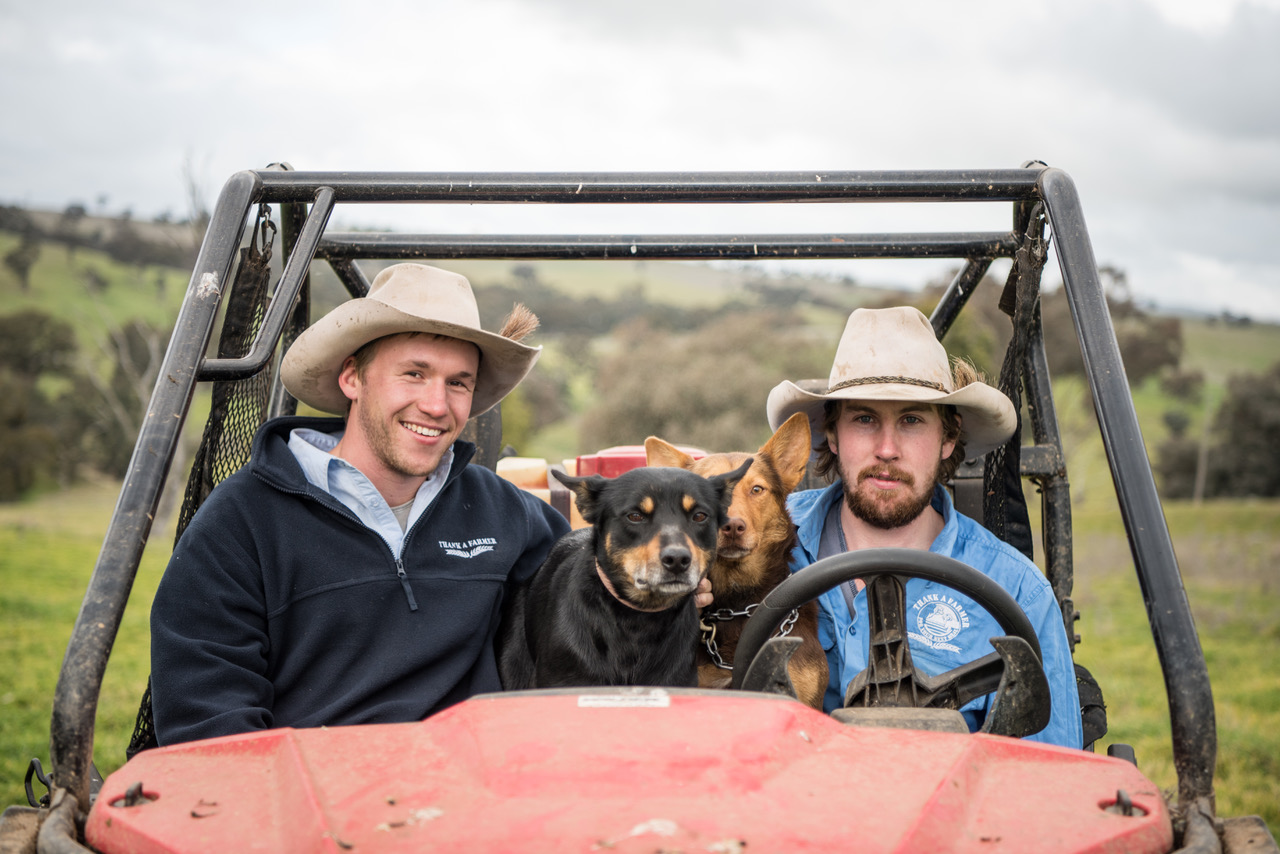 Forbes born and bred, Sam Johnston has created a significant footprint for himself in the big city. This through his innovative joint venture with Jim Honner, namely Thank A Farmer For Your Next Meal. The organisation started mid 2014, has brought enormous awareness to city people of the daily realities people within the agricultural industry are faced with.
Thank A Farmer For Your Next Meal aims to further promote Australian agriculture and Australian Primary Producers to a wider audience through the medium of pictures in order to attempt to close the gap between producer and consumer, city and bush.
One could say they are getting their message across, with a large percentage of their 90,000 social media followers being from metropolitan areas and also not directly involved with agriculture.
"We wanted to positively contribute to the agricultural sector whilst based in Sydney as we saw first hand how bad the gap between city and bush was," said Sam.
"There was a lot of negative information floating around on social media and it felt like farmers and primary producers were always defending their actions rather than promoting them and being proud of what they do on farms," he continued.
Sam was born 50km west of Forbes on a property called 'Merriment' and attended Corinella Public School. Later he moved closer to town to a property called 'Walla Wallah' approximately 20km west of Forbes and at 12 years old, he was off to boarding school in Sydney.
Sam might have moved from the bush to the big city but it may seem he left his heart in the country. Sam studied and completed a Bachelor of Agricultural Economics at The University of Sydney and attained his Real Estate, Stock and Station Agent and Auctioneers licences during his last year of study.
"I began a part-time work experience role with rural property specialists, Meares & Associates and was offered a full-time sales and marketing role once I graduated," said Sam. Currently he is still working for the same company as a rural property sales and marketing specialist.
Recently Sam was selected as a 2019 NSW RAS Rural Achiever. "This is something I wouldn't have been able to do without starting up the Thank A Farmer movement," added Sam.
"Jim and I have also been lucky to speak at various events such as the 2018 BOSCARS Forbes Business Awards and the Henty Machinery Field Days."
Based on Sam's reply about his future plans, it is clear that he is not intending on slowing down soon. He would like to continue to be a positive contributing force to closing the gap between producer and consumer and help those based in metropolitan based areas become more informed and aware of where their food and fibre comes from.
"I would like to continue to target those who are unaware of what processes happen on farms and help them understand the sector and its practices to a greater extent through informative marketing," he said.
By Gizell van Wyk