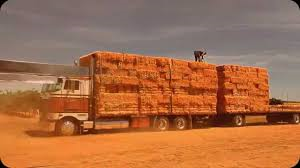 The NSW Government's new improved access for heavy vehicles carrying supplies and stock to drought-affected areas was welcomed by Parliamentary Secretary for Western NSW, Rick Colless.
The new NSW Class 3 Drought Assistance Dimension Exemption Notice, which came into effect this week, will allow more hay to be transported per truckload, reducing costs for farmers.
Rick said with 100 percent of NSW in drought there has been a greater demand to transport hay. "We know freight is a huge cost so the more hay we can get on one load the cheaper it is for our farmers."
"The NSW Liberals and Nationals have committed more than $1 billion in drought assistance to date. This is another step designed to help assist farmers at this difficult time," said Rick.
Drought applications are being prioritised through the National Heavy Vehicle Regulator (NHVR) portal, by including the word DROUGHT in the reference section of the application.
For any questions transport operators or farmers may have contact the dedicated hotline 1800 952 292 or visit www.rms.nsw. gov.au/drought-freight.