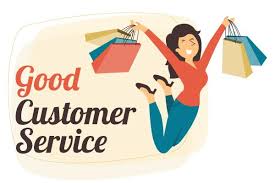 The Forbes Business Chamber will be delivering Customer Experience and Product Ambassador workshops for Forbes business owners and their staff. "The programmed workshops are free," said Marg Duggan. "The Chamber only requires people to book into one of the workshops."
In 2017 it was highlighted to the Forbes Business Chamber that each and every business in Forbes needed to revisit their customer service standards and techniques.
The need for uniform customer service that is proactive, consistent, offers positive experiences and encourages return visitation and spend was discussed at length with Forbes Shire Council and the Chamber Executive.
Forbes Business Chamber currently hosts Biz Viz which involves a business opening their doors so others can understand what this business has to offer. Biz Viz will be used and face to face interaction.
The philosophy of the Customer Experience and Product Ambassador training will be the delivery of a program that addresses all of the above areas and encourages delivery of visitor information. Each and every participating business will become an ambassador of Forbes and confident in delivering a high level of customer service and customer satisfaction.