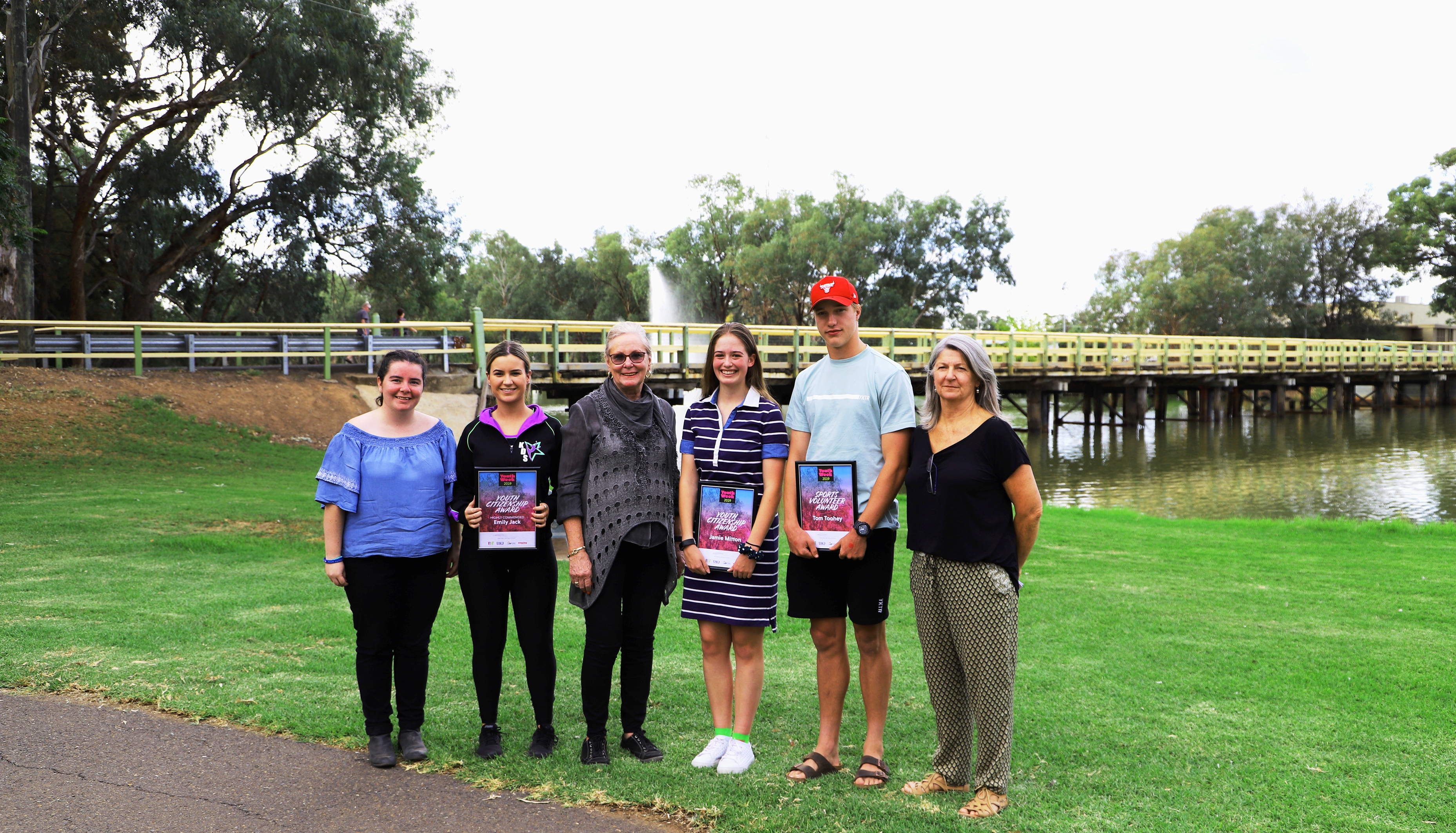 The 2019 Youth Week Awards were presented on 13th April at Lions Park as part of Youth Week celebrations. These awards recognise individuals and groups of young people aged between 12 to 25 years who have made a significant contribution through their personal endeavours, or who have been actively involved in the Forbes community in various areas.
For the awards, 23 applications were received across all categories, with the winners as follows:
The recipient of this year's Youth Citizenship Award was Jamie Mitton. Jamie is known to be hardworking, relates well to people and has been involved in an extensive range of activities within the community.
Throughout Jamie's school life she has been involved in debating and public speaking. Her academic endeavours have resulted in her being awarded Dux each year from Year 7 through to Year 11. Leadership is a comfortable role for Jamie who has shown she can lead the debating team, tennis team, leader of peer support at Red Bend Catholic College and also the winner of the Lions Club Youth Award in 2018. This year she also competed at the district level
for the Lions Youth of the Year award.
Outside of school hours, Jamie dedicates much of her time to various volunteer groups. Each year she helps deliver the St Vincent De Paul Christmas hampers as well as working in the shop on Saturdays. She is also a member of St Laurence's Parish Youth Mass planning committee. She participated in the Service Day at Jemalong Retirement Village and Clean Up Australia day. Jamie also participated in the Marist Awareness Program at Mt Druitt working with under-privileged children.
Local talented dancer, Emily Jack was awarded the Highly Commended Youth Citizen Award. Emily is a valued member of the dance community in Forbes and must be commended for her fundraising efforts. Emily used initiative to organise a "Crazy Sock Week" at Kristen's Dance Studio to help fundraise over $500 for Dance Ability Australia. She is a valued member of the dance studio and is involved in many aspects of the school through teaching, attending Eisteddfods and fundraising. She also volunteered to help organise the Forbes Eisteddfod.
The Sports Volunteer Award was won by Tom Toohey. Tom has a passion for his sport and wants to pass this passion on to the kids of the Forbes community. He has been heavily involved in the game of rugby league, and particularly Red Bend junior rugby league for many years. For the past five years Tom has assisted with training sessions and on game days for the younger age groups at Red Bend junior rugby league. He is a role model to young children in the game as he encourages them to play within the spirit of the game and with great sportsmanship.
Tom referees multiple junior rugby league games at each home game, in particular with the 6 and 8 year age groups where he is able to assist the children on the field who are still learning the game. Tom also finds time to volunteer at the club in between his school studies and his own training and playing commitments.
The Brighter Futures Award for 2019 went to young apprentice, Jake Hemming. Jake completed a Certificate III and IV in carpentry, GFRC Domcrete training, is the recipient of the Bert Evans Scholarship from TAFE and has a full-time apprenticeship with a local Forbes builder, B & D Redfern. He started his apprenticeship in February 2017 and continued to impress with his determination to develop new skills. During this period Jake supported himself and accumulated the necessary requirements for his trade. Jake travels long distances to TAFE on a fortnightly basis and also to work.