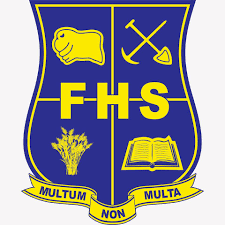 Forbes High School student, Emily Gartner, was among 12 other local students who were awarded a scholarship at the Proudly Public! Celebrating Excellence in Public Schools awards night held at the Sydney Town Hall on Wednesday evening.
They were among more than 131 public school students and educators from across NSW to receive scholarships as part of the Public Education Foundation (PEF) national awards.
Since the launch of Public Education Foundation's scholarships program 10 years ago, more than 1,000 students have been supported with life-changing scholarships. During that decade the Public Education Foundation has disbursed more than $3 million in scholarship funding.
The Secretary of the Department of Education, Mark Scott, thanked the Public Education Foundation for its ongoing support of public education in NSW. He said the scholarships aimed to remove barriers to achievement created by social and economic disadvantage.
"These scholarships are about recognising and rewarding student excellence to encourage high-achieving students to continue to maximise their potential," said Mark. "I congratulate our students, teachers and leaders who have won scholarships – it is their efforts that combine to create the extraordinary public education system we have in NSW."
David Hetherington, Public Education Foundation executive director, said the awards were about celebrating "enduring values of our public education system, a system that provides the greatest of all opportunities for young people to succeed in life".
"It has been an enormous privilege to work with so many inspiring students and educators who recognise the transformational power of education," said David.