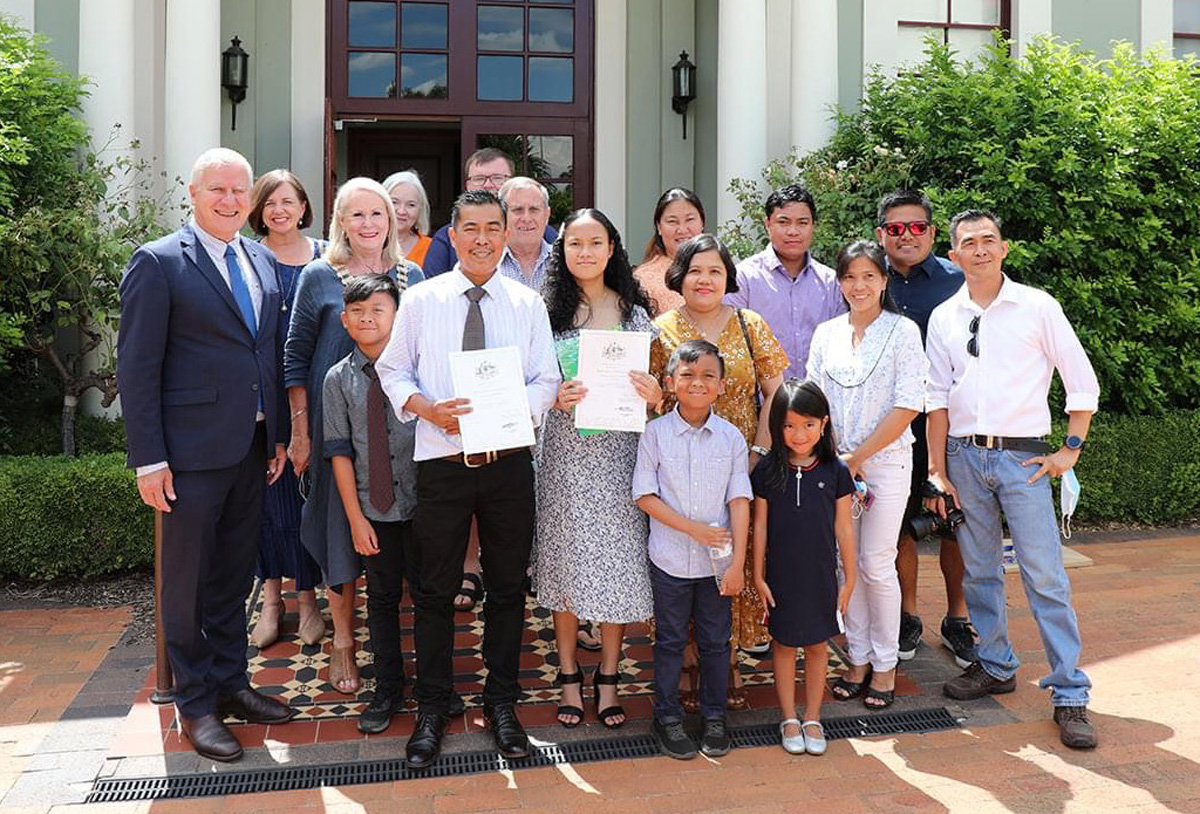 This year on Australia Day, over 16,000 people from 150 nations participated in hundreds of citizenship ceremonies across the country. While the number is down from 2020-21, when a total of 140,748 people became Australian citizens by conferral, representing over 200 different nationalities, many are still deciding to permanently call Australia home like Marlo and Jian Terrado.
In 1949, during the inaugural year of the Nationality and Citizenship Act 1948, Australian citizenship was granted to 2,493 people from just over 35 different nationalities. Back then, many were Italian, Greek and Polish though today many more come from Asia – especially India and the Philippines, looking for a fresh start in a new country.
Forbes, like many locales, is no different and welcomed two new people this year – Marlo and Jian Terrado.
Marlo has been in the region since 2016 while daughter Jian relocated from the Philippines two years later. The pair made their citizenship vows and became Australian Citizens in an intimate ceremony at Forbes Shire Council Chambers on Australia Day.
The Terrado's were joined by Member for Riverina and federal National Party representative Michael McCormack along with Mayor Phyllis Miller OAM, councillors, friends and staff for the official welcoming of Forbes newest citizens.
Marlo and Jian though were pleased to become Australian citizens and are looking forward to living and working in the community.
A big Forbes welcome to the Terrado family and all the best in your new country!