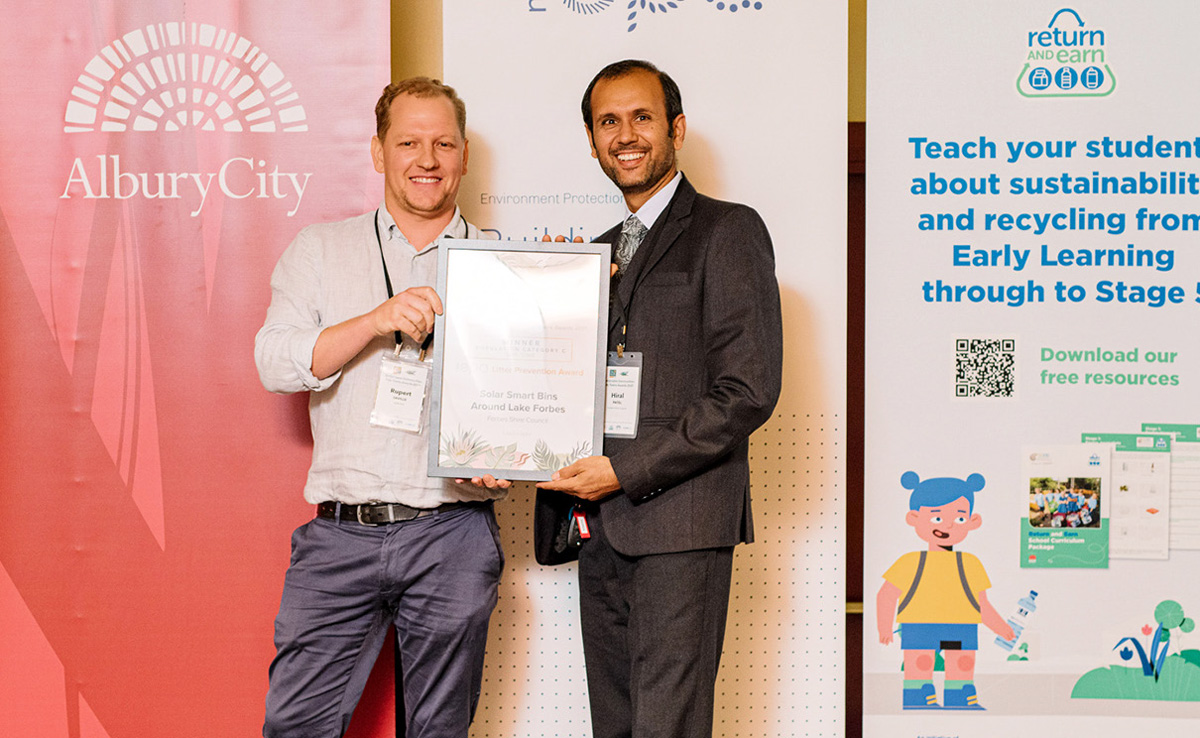 Forbes Shire Council's innovation and efforts in sustainability have been recognised with two awards at the 2021 NSW Sustainable Communities Awards held in Albury recently.
The council won awards in the Litter Prevention and Recycled Organics categories, and received a Highly Commended in the Habitat and Conservation category, accepted by Forbes Shire Council's Waste & Environmental Specialist Hiral Patel.
"We have been a long-time competitor and it is an absolute credit to the partnership between council and our community that we are still being recognised for our commitment and innovation," said Forbes Mayor Phyllis Miller OAM.
The EPA Litter Prevention Award (population category C: 5,000-12,000) went to council's Solar Smart Bins Around Lake Forbes. The bins operate on solar power and have smart sensors inside which activates the compactor mechanism to make more room for more waste. This increases the holding capacity of the bin five times. The bins were installed at Apex Park, Lions Park and the Forbes Aquatic Centre in June 2021.
The Recycled Organics Award (population category C) went to council's Food Organics and Garden Organics Deep Dive Education Project. FSC was one of only three councils to trial the FOGO Project – to ensure the whole community is aware and able to participate in sustainable food waste reduction. Since its introduction food waste reduced by 15% with an added 4% increase in food waste recovery. Overall contamination in the FOGO bin is down to 1.4%.
Habitat and Wildlife Conservation Award, Highly Commended (population Category C) – Forbes Shire Council created 20 new nesting hollows in existing dead trees as homes for the increasing birdlife in the Gum Swamp area. The hollows project coincided with the refurbishment of the existing bird hide and the addition of several two-storey bird hides.