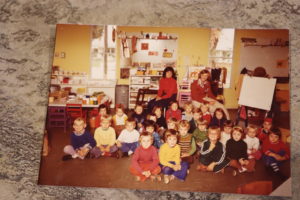 After 60 years of educating and preparing young people for school, Forbes Preschool has been, and continues to be, a part of almost every single household in Forbes.
Play-based learning has been the secret to 60 years success in the Forbes community. As well as providing vital early learning skills and a place where first friendships are made and plenty of fun is had.
To celebrate, Forbes Preschool is inviting all who have been a part of those 60 years to come along and celebrate on Saturday, 4th August at the Forbes Golf Club starting at 6:30pm.
Have you been a part of the committee? Do your children go to preschool or will you have children at preschool in the future? Did you always hope to get to a ball but were too busy with little people? Get a group of friends together and lock your tickets in now before it is too late.
Forbes Preschool Director, Amy Shine said: "As much as this night is to celebrate 60 years of preschool it is about giving mums and dads a night off too."
Tickets are $65 each and can be purchased on Eventbrite/Forbes Preschool 60th Birthday Ball tickets. Tickets include a champagne or beer on arrival, cocktail dinner by Eat Your Greens and a dessert bar. Drinks can be purchased throughout the night from the fully stocked bar.
Entertainment for the night will be byGabe Middleton.