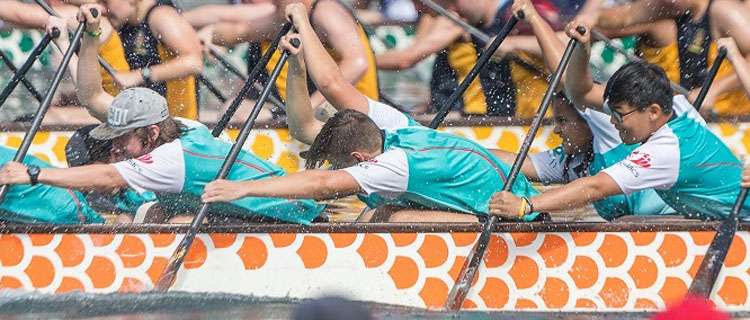 The Parkes and Forbes Dragon Boat Clubs combined for the first time for the Nowra Waterdragons Fire Recovery Regatta last weekend, and came home with a very good result against seasoned competition.
The Shoalhaven weather made it a memorable and challenging event, but the Endeavour and Lachlan Dragons proved to be a force to be reckoned with finishing sixth out of a total of 21 teams that included some of the top teams from around NSW.
The Nowra Waterdragons' two-day flagstaff event included a 9km paddle around Pig Island, but the event was called off half-way through when the weather deteriorated creating dangerous conditions. Parkes/Forbes took part in the 2km replacement event early on Sunday morning.
The team also competed in the 200m races and moved up the ranks in the three heats with a third, second and first place in the last one in a very competitive time of 48.77 giving them a spot in the major final with the other top seven teams on the day.
After a wobbly start in the final, the team recovered to finish sixth overall. "The team of Forbes and Parkes paddlers combined well to form a very competitive outfit who went onto perform extremely well in the challenging conditions on the Shoalhaven River," said coach of the Lachlan Dragons Chris Favell.
"It was an excellent effort by the team to make the major final in such a competitive event against a range of very strong clubs from across the south coast, Canberra and Sydney regions of NSW."
Endeavour Dragons coach Deb Abela said she was very proud to see both teams combine so easily both on and off the water. "We compared well to the other clubs and achieved some of our best times ever."