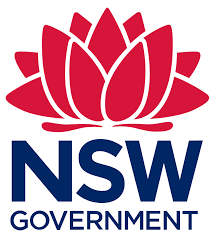 The NSW Treasurer, Dominic Perrottet, last week delivered the state's budget. The following excerpts are just a few that are pertinent to the Forbes Shire.
DROUGHT
$355 million to extend critical drought assistance measures for farmers and rural communities, $170 million for the Drought Stimulus Packages, and $185 million in onfarm Emergency Drought Relief measures including continuing transport cost rebates and waiving annual land rates
ESTABLISH AN INDEPENDENT AGRICULTURE COMMISSIONER
$2 million over four years to establish an independent Agriculture Commissioner, with legislated powers to protect the Right to Farm, allowing farmers to undertake lawful agricultural practices whilst reducing conflict with other land users.
IMPROVING QUAD BIKE SAFETY FOR NSW FARMERS
$2.8 million over two years to extend the Quad Bike Safety Improvement Program, including rebates for farmers who prefer drones as alternatives to quad bikes.
ROADS AND TRANSPORT
Significant roads and infrastructure programs in 2019-20, including:
The $52.4 million allocation for continued delivery of overtaking lanes along the Newell Highway, and $200 million to reduce flooding on the Newell Highway between Forbes and West Wyalong.
STRONGER COUNTRY COMMUNITIESFUND
$100 million allocated for round three of the Stronger Country Communities Fund for projects and programs in the regions, including $50 million aimed at supporting young people.
RENEWABLE ENERGY BOOST
$30 million over four years to co-fund new on-demand clean energy projects with the private sector through the Emerging Energy Program, including $10 million to pilot initiatives to recycle and re-use materials in solar panels and battery systems.
Develop plans for projects to improve water security in regional communities, including fast tracking regional water strategies, with environmental and economic studies to commence this year. Investigate potential mass water infrastructure projects that will drought-proof Eastern Australia in the spirit of the Bradfield Scheme, contingent on matched funding from the Commonwealth and other states.
$170 million reserved for a special purpose Drought Infrastructure Package to fast track critical water and infrastructure projects.