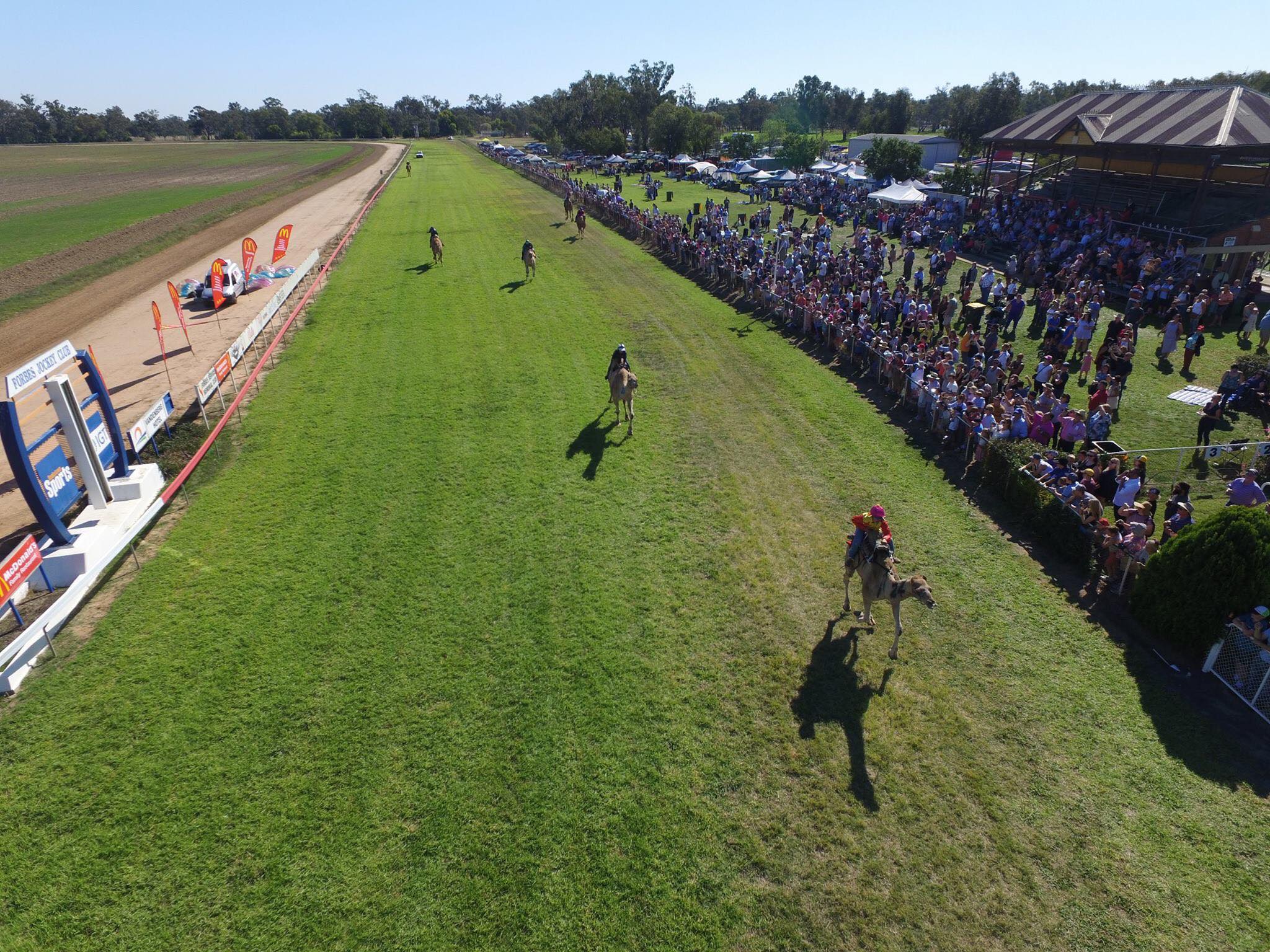 For the third straight year, one of Forbes feature events – the Forbes Camel Races, held every Good Friday, will be cancelled again.
Held annually since 2001, the flagship race meet looked likely to run this year after COVID put pay to the 2020 and 2021 editions. A great day out, the races are a tremendous and important fundraiser for numerous local not-for-profit organisations and groups including Can Assist and Rotary to name a few. While it is disappointing there were a number of factors that played a part not least of all the COVID pandemic.
"Unfortunately, our committee has made another hard decision not to go ahead with the Camel Races again this year," the committee announced on their Facebook page recently.
"We will be working towards holding the races again next year and we will be looking forward to seeing you all then."
Mark Good Friday 2023 down in your calendars for what promises to be one of the biggest and best yet.
Follow @ForbesCamelRaces on their Facebook page for the most up-to-date information.