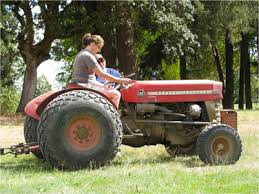 In response to the ongoing drought conditions and the effects on farming families, Central West Local Land Services and Landcare have teamed up to host a free drought support workshop, this time with an emphasis on the health and wellbeing of our farming women.
Taking a day off from farming life to prioritise wellbeing may seem frivolous in the current climate; however the knock-on benefits to the health of individuals, their families and by default that of the broader community have been proven time and time again.
The sessions themselves will focus on creating ways to recharge, manage stress and looking after yourself to be better placed physically and mentally to look after others in these stressful times.
A workshop has been organised for Bedgerabong on Wednesday, 26th September from 9:30am to 3pm at the Bedgerabong Hall, with experienced presenters Rachel Kerin and Narelle Hunter.
Rachel is the founder of Kerin Physio Co. and is a dedicated physiotherapist passionate about inspiring and empowering people to self-manage their bodies through quality education via guided consults and specific classes through a mobile business covering large areas of the Central West.
Narelle is a Mindfulness Coach and founder of Blissfullly Present. As a mother of four daughters and a farmer's wife of 26 years, Narelle understands how challenging and rewarding the rural environment can be and is passionate about helping others find effective ways to cope during trying times.
Come along and share a cuppa and a chat with other women from the land and enjoy sessions focusing on your health, wellbeing and mindfulness.
To attend the workshops please RSVP by calling Marg Applebee on 02 6862 4914 or by emailing cwllpo@hotmail.com.