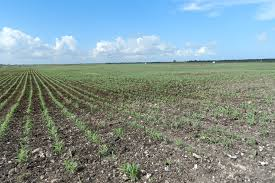 Central West Lachlan Landcare (CWLL) is pleased to be hosting a workshop with a focus on managing soils for climate and market change.
CWLL is proud to have guest speakers Guy Webb and Callen Thompson presenting the latest information on cover cropping, increasing soil carbon and climatic expectations moving forward.
Chairperson, Ben Kerin said: "This is not only a chance to learn more about the opportunities to increase soil carbon and look at the possibilities to adapt farming systems, but to gain a greater understanding of using these options to increase productivity and profitability."
Guy Webb is an agronomist with Agriwest in Forbes and the Founding Director of Soil C Quest, a not-for-profit organisation that has been researching ways to empower farmers to draw down carbon, combining knowledge of microbiology and agricultural systems.
Callen Thompson is a Senior Land Services Officer with CWLL Services heading up their National Landcare Program project with a focus on assisting landholders to adapt their enterprise to meet the changing climatic conditions.
Workshops are being held in Parkes (12:30pm – 3pm) and Forbes (5pm –7:30pm) on Wednesday, 8th May. RSVP is essential to Marg on 0418 611 053 or cwllpo@hotmail.com.