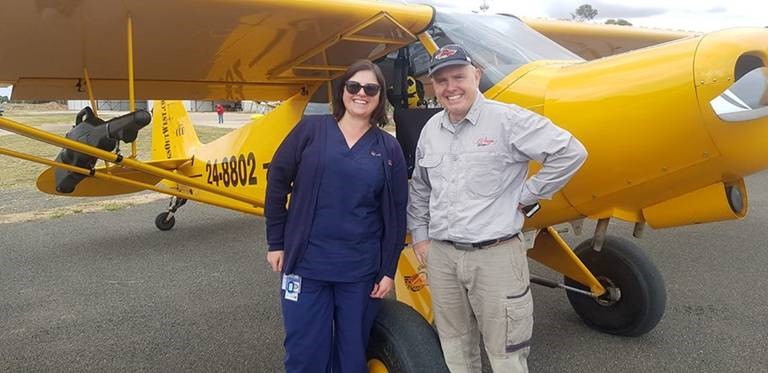 The annual Open Day of the Forbes Flying Club was held last Sunday with a couple of hundred people attending the day. After unfavourable weather on Saturday, the exceedingly successful Open Day was met with clear skies and good flying conditions.
This year the club's Open Day was held in conjunction with Bush Flyers Down Under in order to help raise funds for prostate cancer by running a fundraiser barbeque.
"The club was very happy to help raise funds for such a worthwhile cause," said Mary Ewing, Forbes Flying Club Secretary and private pilot. "We are still finalising the numbers from the barbeque fundraiser but estimate that almost $800 was raised for this initiative during our Open Day!"
The club was thrilled with the fantastic response from the Forbes community with hundreds of people coming out over the course of the day. Crowds attending the day enjoyed taking part and admiring the aircrafts.
"Over two dozen aircraft flew in from Cowra, Parkes, West Wyalong and other surrounding areas to take part in the day, which was a terrific outcome!" said Mary.
"The club's Foxbat aircraft was kept busy all day long doing trial instructional flights with potential students," she continued.
The Forbes Flying Club would very much like to thank all those who helped with the day and all those who came out from town and showed their support in helping to raise funds for a very deserving cause.