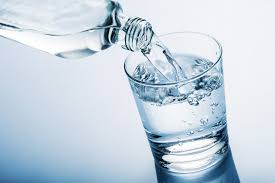 During the warmer months, and particularly during the festive season, it can be very easy to become dehydrated. The human body is made up of 50 to 75 per cent water. Water forms the basis of blood, digestive juices, urine and perspiration, and is contained in lean muscle, fat and bones.
As the body can't store water, we need fresh supplies every day to make up for losses from the lungs, skin, urine and faeces. The amount we need depends on our body size, metabolism, the weather, the food we eat and can be impacted on by reduced water intake, increased sweating due to extreme heat and vomiting/diarrhoea bugs.
Along with water loss, small amounts of salts or electrolytes are also lost. Our bodies are constantly readjusting the balance between water (and salts or electrolytes) losses with fluid intake. When we lose too much water, our bodies may become out of balance or dehydrated.
The symptoms of dehydration include thirst, headaches, lethargy, dark coloured urine, weakness and tiredness.
If dehydration is not corrected by fluid intake, eventually urination stops, the kidneys fail and the body can't remove toxic waste products. In extreme cases, dehydration may result in death.
Replacing your electrolytes when working or exercising in the heat or if suffering from vomiting or diarrhoea is key to maintaining good hydration levels.
Call in and speak to one of our Pharmacists if you are concerned about hydration during the festive season/summer months.
Flannery's Pharmacy would like to wish the Forbes community a very Merry Christmas and a safe, happy and healthy 2018.