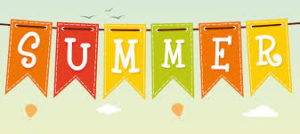 Ready, Set, Summer!
Get The Look
Flannery's Pharmacy has the latest range of mineral makeup designed for women of all ages and skin types… Dusty Girls by MooGoo. It is a high quality, natural and toxic-free product. Call in and ask for a Dusty Girls mini makeover today! There's no miracle cure.
If you want to whip your body into shape you need to get active! Get yourself fit and healthy with Anytime Fitness Forbes. Call today on 6851 5400 to book a free session.
Verde Medi Spa is a place to unwind and rejuvenate body, soul and mind. Offering high-end spa treatments, including facials, massages, body exfoliations and spa packages. Phone 6851 2404.
Get ready for summer with a pretty pedicure and manicure at 126Beauty. Or treat yourself to a summer wax to get your skin looking and feeling fabulous. For information contact 0409 848 444.
Blush Organic Beauty is offering a Green Tea Hydro Facial at a special price of $89 (save $36). Call 6851 6088 now, to make use of this fantastic offer!
Get Your Pets Ready For Summer
As the warm weather approaches, pet owners need to start thinking about protecting their pets against parasites such as fleas and heartworm. Products to treat fleas are available for your pet and should be combined with insecticides for the environment. Contact Lachlan Valley Vets for further information.