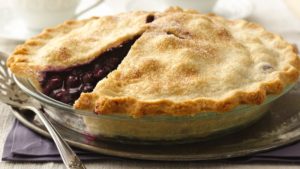 February may be coming to an end, but there's still plenty of time to make some magical summer food.
From the veggies you can pick up at a farmer's market or in a shop ― such as zucchini, eggplant and basil — to the sweet summer fruits and berries that are still hanging around, you've still got plenty of options. And of course, the weather's still warm enough to fire up your barbeque.
Here are some ideas to make before the summer ends. Why not invite your friends over to celebrate summer with the best seasonal food on offer.
Just Google these ideas to find recipes where needed.
If you have basil growing in your garden, try making pesto.
What about making a buttermilk blueberry pie or peach donut cupcakes for dessert?
With Summer vegies you can make zuc- chini pancakes, sweet corn polenta with eggplant sauce, grilled sourdough with herbs, tomatoes and honey drizzle or mac and cheese stuffed fried zucchini, Round it off with that all time favourite strawberries and ice cream or peanut butter and jam ice cream sandwiches.
For your next breakfast try to make fried egg BLT, and for the kids make raspberry and white cherry yogurt pops or pineapple mint popsicles.
Salads are a great summer food to enjoy – what about an avocado, onion and toma- to salad or a lemony roasted potato salad. Be more adventurous and try a grilled egg-
plant and zucchini salad with feta, chickpeas and mint or grilled watermelon salad!
Keen on a burger – try a grilled beef and mushroom burger and fried green toma- toes… While you are busy on the grill, try grilled halloumi and peaches with dukkah.
Last but not least celebrate summer with a colourful fruit salad with all your favourite fruits in it.
Bon Appetit!