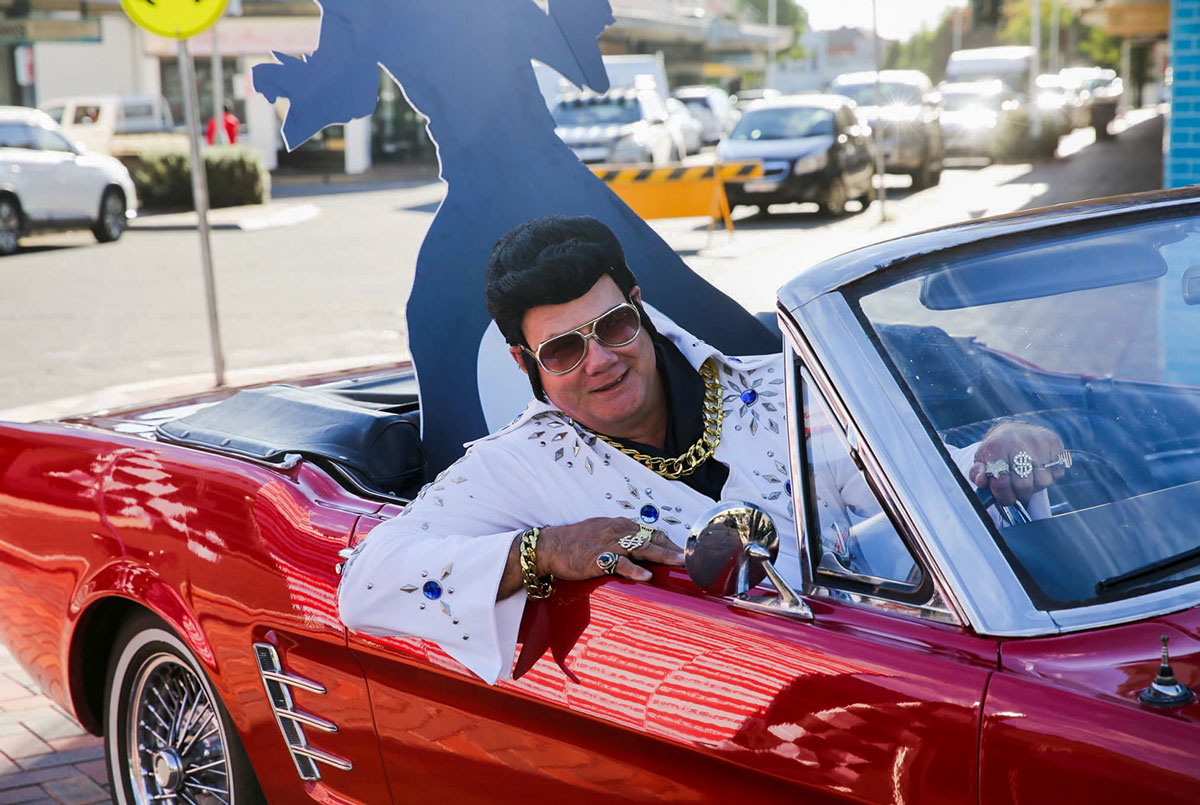 With the Parkes Elvis Festival tentacles reaching into the Central West, Forbes residents did not hesitate to dust off the blue suede shoes and boogie in the street last weekend.
Forbes hosted some fantastic Elvis events including the Amazing breakfast in Templar Street on Friday morning and the sold out Swingin' on the Speedway event at McFeeter's Motor Museum on Saturday night.
Who said an early morning boogie and breakfast in the CBD is a crazy idea? It was funky and the best way to get the weekend starting with wonderful music by 'Ray of Elvis' and Georgia Sideris.
For those still with itchy feet Swingin' on the Speedway on Saturday night continued the fun with a sit down dinner catered by Eat Your Greens, drinks by Club Forbes and toe tapping tunes by Gracey Denham-Jones, Nic 'The King' Nicolas and Jake & the Cadillacs, who ensured everyone danced the night away at Mcfeeters Motor Museum. The dance performance of the incredible Sydney Swing Katz was a show stopper to marvel at.
"It really was an incredible night. We had a blast," said Monica Wren on facebook. "A massive thanks to everyone invovled. What a success."
As the Parkes Elvis Festival Director Tiffany Steel said: "I think people had been missing that shared connection and celebration over the last two years, and it felt like a moment where we could all come together, see old friends, make new ones and just have a party fit for The King."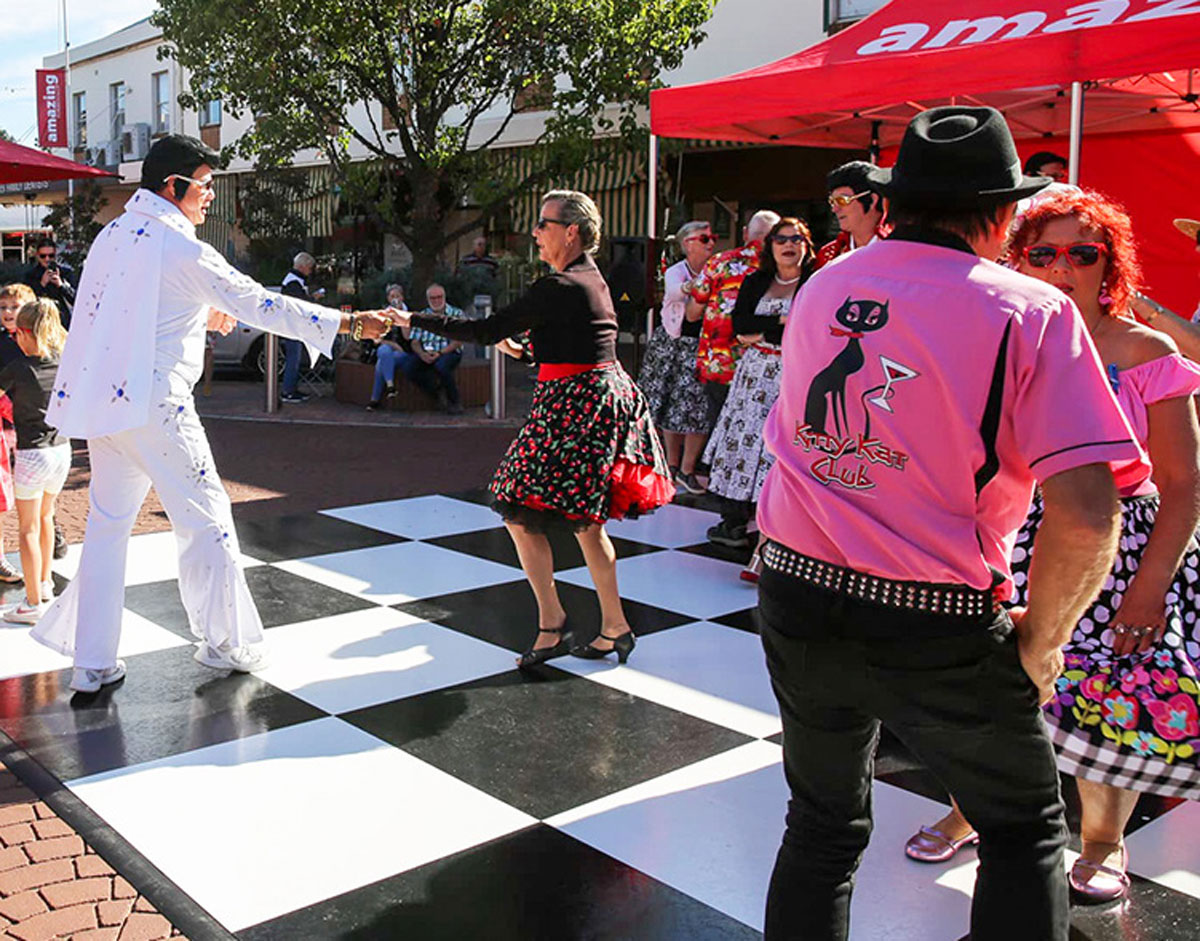 (Photos: Amazing Forbes NSW facebook page)