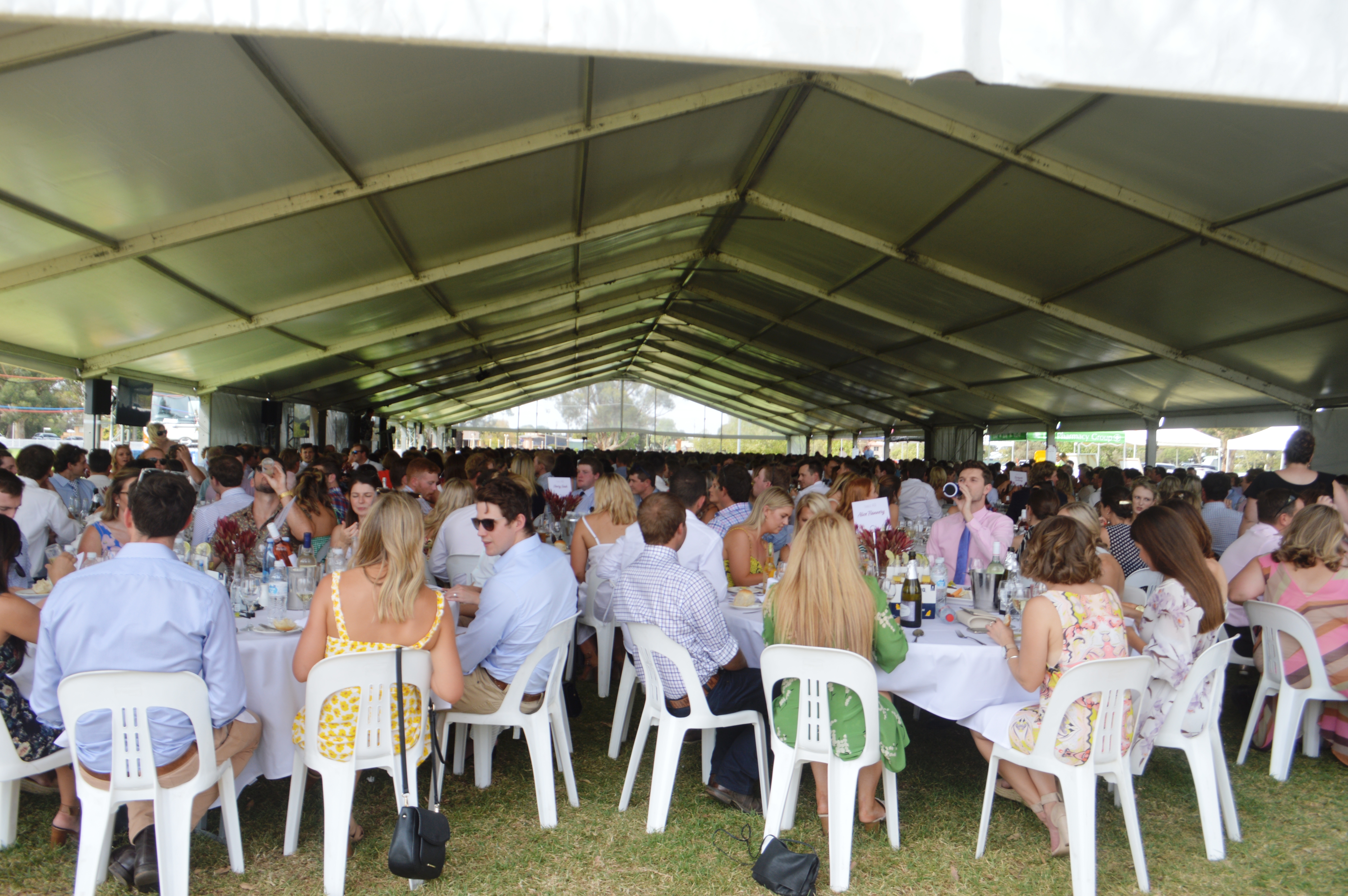 The annual Forbes Rugby Club President's Lunch was an event that will have its attendees talking about it until next year's Lunch comes along. The event that is the Rugby Union Club's major fundraiser took place last Saturday and sported a colossal marquee on the Grinstead Oval to accommodate the more than 1,000 people that helped in raising approximately $50,000.
Chris Sweeney, Committee Chair of Forbes Rugby Club President's Lunch said that they couldn't be happier with the success of the event.
"It was an outstanding event. The food was magnificent and the entertainment provided by this year's guest speaker, Anh Do, was extraordinary!" said Chris. Anh Do had guests enthralled with the story of how he and his family first arrived in Australia many years ago.
Chris remarks that the support for this event has been phenomenal. "The support in the auctions was unbelievable and a tribute to the many outstanding supporters of the Club and Lunch. During the auctions, $40,000 was raised. We look forward to announcing the beneficiaries of the fundraising shortly," said Chris.
Chris is very thankful to his committee and the Rugby Club Committee for their great support in putting this lunch together.
Thanks also goes to the Rural Fire Service, the Forbes High School team of boys that came along and the Forbes Men Shed who supported the event with their assistance.
Also, thanks and appreciation goes to the wonderful sponsors for their fantastic support of this event.