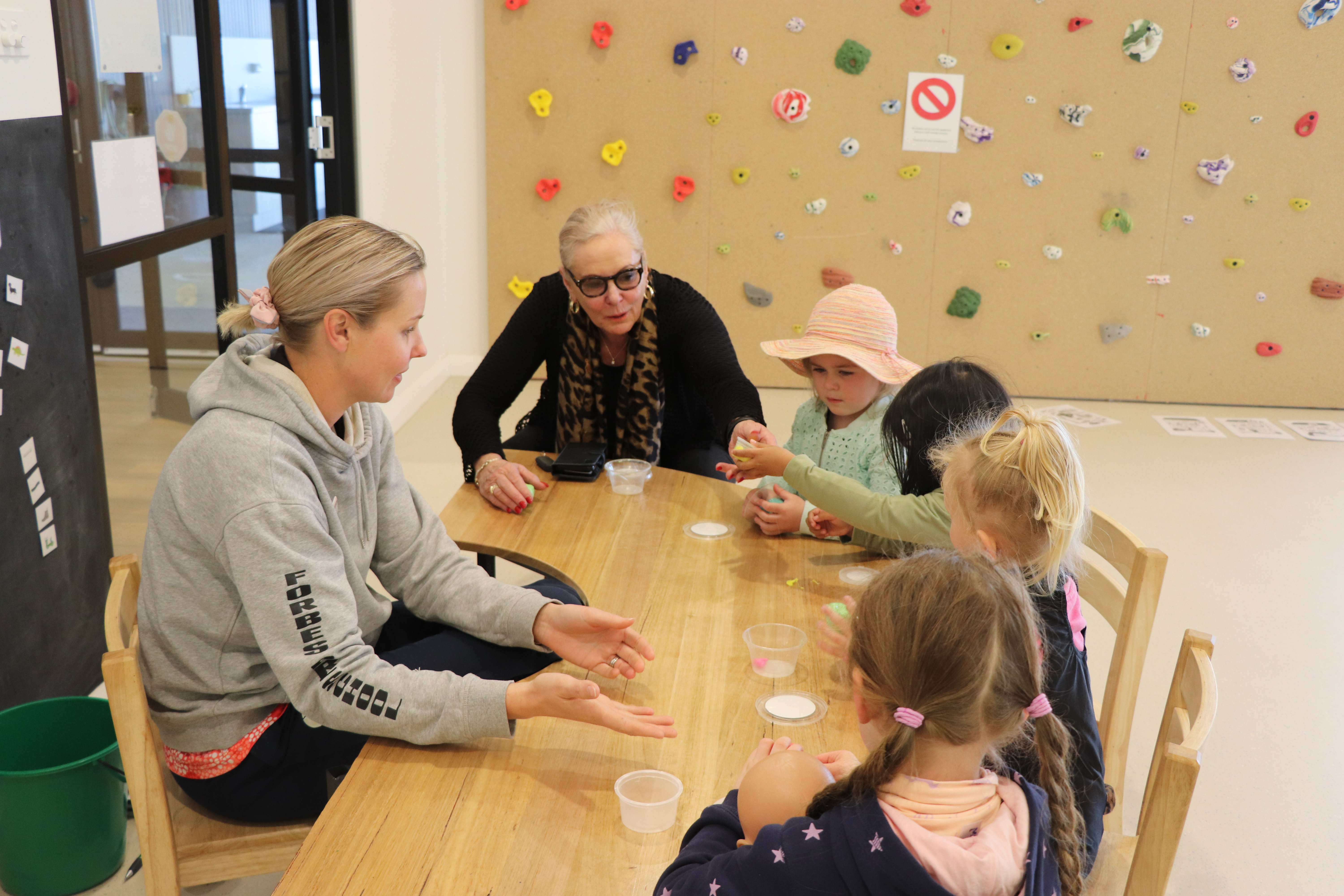 Early Learning Matters Week is an exciting opportunity for all early childhood services and educators to show local politicians and the broader community the breadth of exciting ways children learn in quality play-based early childhood programs and services.
Today (Friday 6th September) Forbes Preschool is excited for Mayor Phyllis Miller to visit and see first-hand the amazing opportunities the children have at this quality early learning centre. Unfortunately, Deputy Prime Minister and Member for the Riverina and Central West Michael McCormack is busy today but he is organising a visit later in the month.
"It is really significant that all children have some kind of preschool or early education. We make it our objective at Forbes Preschool to try to ensure all children living in or around Forbes have access to quality early learning, either at our Preschool or one of the other quality centres in town," said Amy Shine, Preschool Director.
The first Early Learning Matters Week last year was a huge success with inspiring learning activities and provocations flooding Instagram with the hashtag #EarlyLearningMatters and over 70 politicians visiting services in NSW.
Early Learning Matters Week is a chance to celebrate and share how the Forbes Preschool services make a difference in children's lives and it also increases community understanding of how investing in your child's early learning benefits everyone.
The Preschool will host a BBQ lunch for all Preschool family and friends from 12noon – 1pm today.