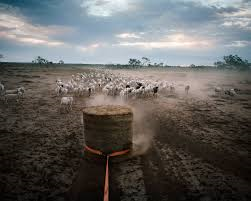 Business conditions have fallen sharply as the NSW economy slows down, with the largest drop in business confidence recorded since July 2010 according to the latest quarterly survey by the NSW Business Chamber.
"It's no surprise that the impact of the drought is a major factor in Western NSW. Respondents in our region are experiencing cash flow challenges and responding with reduced spending," said Western NSW Business Chamber Regional Manager, Vicki Seccombe.
"The Far West and Orana reported some of the worst business conditions in the state, with more than half of the businesses surveyed reporting deteriorating conditions, falling revenues and profits. In the Central West, it wasn't much better, with around 45% of businesses reporting worsening conditions and falling profits.
"As a result, about one-third of business across the Far West and Orana report cutting staff this quarter, while more than a third are expected to reduce staff the next quarter.
"There is an urgent need to help offset the devastation brought on by the drought.
All levels of government need to provide targeted measures to support our businesses," said Vicki.