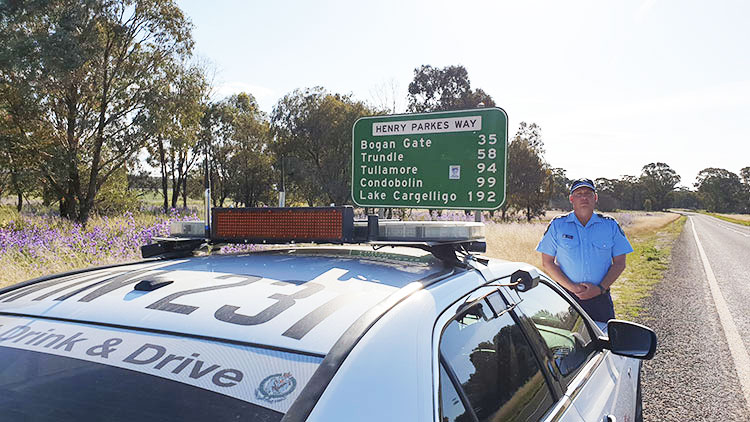 With school holidays approaching motorists are being reminded that double demerits will be in place over the October long weekend with Police targeting speed, seatbelts, illegal mobile phone use and motorcyclists not wearing helmets.
Double demerit points will be in force for four days commencing on Friday, 2 October and ending on Monday, 5 October.
Parkes Highway Patrol Sergeant Martin Ling said there will be more police on the road which means a greater chance of drivers being caught if they are doing the wrong thing.
"With alcohol, seatbelts and speeding being the biggest factors in serious injury and fatal crashes this year in the Central West, my staff and I will be targeting these offences. We will take your licence for drink driv- ing and the higher speeding offences, no question," Martin said.
However, it is not only the long weekend that will see police out in effective numbers. One Forbes resident recently noted four highway patrol vehicles between Forbes and Bathurst, "They're really cracking down on speeding lately," she noted.
Parkes, Forbes and Lachlan Shire Councils' Road Safety and Injury Prevention Officer, Melanie Suitor, is encouraging all road users to stay safe this October long weekend.
"When you speed you not only risk the chance of being caught by Police, you also increase the risk of being involved in a crash."
"People may think that it is never going to happen to them, but the statistics tell a different story. Driving is one of the most dangerous things that we do every day, but because you don't crash or have a near miss every time you get behind the wheel people do become blasé about the risks."
"Remember to slow down, schedule plenty of breaks during your trip, limit distractions in the car, don't drink and drive and ensure all your passengers are wearing their seatbelt," Melanie said.