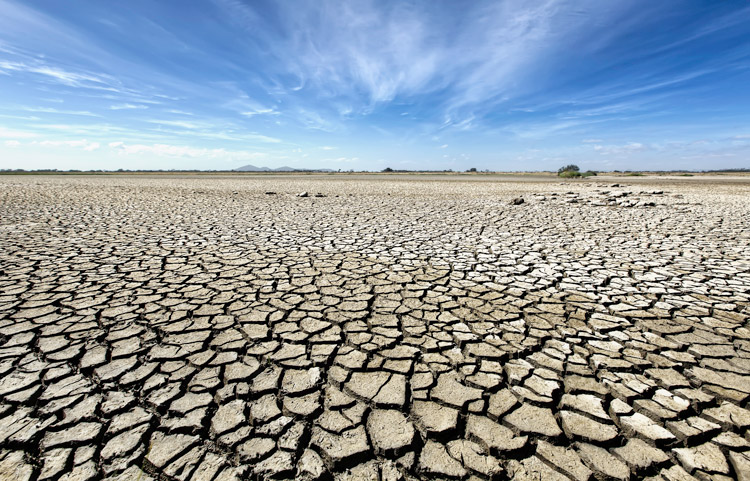 The recent media commentary has concentrated solely on the devastating fires our state has experienced. Drought affected farmers do not want the Government to forget about the relentless drought they are still experiencing.
"The Federal Government has promised a significantly relaxed criteria for farmers to access $75,000 of Commonwealth grants for those in fire-affected areas," says Forbes Shire Mayor, Phyllis Miller, "This is very generous but the feeling here in drought affected NSW is 'What about us?'"
Prime Minister Scott Morrison visited Orange last month to announce a "measly amount" of assistance to farmers. Mayor Miller confronted him on the realities of the drought, suggesting the federal government step in by giving farmers relief in the form of rate assistance in drought affected communities. Unfortunately, this suggestion by the Mayor of Forbes seemed to fall on deaf ears, with the Prime Minister palming the political football off to the state, saying that it is the responsibility of the state to provide such assistance.
"We want our Prime Minister to lead by example and give direction to the state, especially concerning the drought. The current drought conditions will affect our whole country for many years to come, he has to understand this."
Mayor Miller congratulated Deputy Premier John Barilaro for his continued support. "The transport cost rebates and waiving of Local Land Services rates has been a huge relief for farmers." Adding that "Mr Morrison must understand this drought is affecting our whole community, farmers and businesses alike. Fire and drought are both natural disasters and we need national solutions to both."
The coalition has promised $2 billion for bushfire recovery, with the understanding more may be given to rebuild community infrastructure. It is reassuring to see the federal government give their support to disaster ravaged communities and hopefully it will extend to supporting communities devastated by drought.