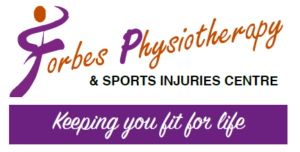 Injuries to the lower back are one of the most common golf related problems. The incidence of lower back pain in the male golfer is between 25% to 36% and 22% to 27% in the female golfer. It has been reported to account for up to 52% of all injuries in recreational golfers and 24% of injuries in professional golfers. The injury mechanism of nearly half of all lower back injuries in golf is due to the swing.
The modern golf swing has been shown to produce large forces on the lower back which change directions rapidly during the swing. Because golf is played in a slightly forward flexed position, along with the asymmetrical, rotational nature of the swing the forces the joints in the lower back are subject to are quite high. The compression force on the spine during the swing has been shown to be up to 8 times body weight.
So, what can you do to prevent getting back pain when you play? Maintenance of good mobility in the hips and thoracic and lumbar spine is important. This may require a regular exercise programme at home along with a good warm up before you play whilst using proper technique when lifting your bag and bending through the knees when retrieving the ball.
If you already have lower back pain consider slowing your backswing down. Make sure your weight properly shifts to your back foot and your hips rotate during the backswing. Also, avoid placing your feet too far apart during the address phase as this limits hip rotation later in the swing and increases stresses on the lower back.
For the fitness of you.
Linda Reilly