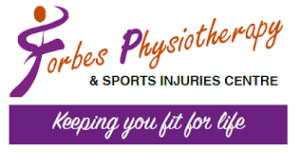 Studies have shown that one in four women over the age of 50 suffer from pain on the outside of the hip, and this is particularly true for active women. Gluteal tendinopathy or more specifically, gluteus medius tendinopathy is a common cause of lateral hip pain.
Your gluteal tendons are the tough fibres that attach your gluteal muscles to the hip bone. It is thought that gluteal tendinopathy is more common in women over 50, due to the shape of the female pelvis and hip bones, along with the hormones that influence the female body during menopause.
Tendinopathies develop when load to the tendon is increased too quickly such as an increase in exercise particularly in sports like running or hiking.
When tendons become stressed small micro tears form, which encourage inflammatory chemicals and swelling. These will quickly heal if managed appropriately.
However, if the loading continues (working through the pain), the formation of these micro tears can exceed the rate of repair. The result is a tendinopathy, causing pain and dysfunction.
Unfortunately, many gluteal tendinopathies are misdiagnosed and incorrectly treated as a bursitis with corticosteroid injections. Whilst this may provide some temporary pain relief, it is only useful if the pain free time is used to exercise and strengthen the tendon appropriately. If injections are not combined with strengthening exercises for the gluteal muscles the tendinosis is likely to continue with return to activity.
A gradual loading programme aimed at strengthening the gluteal muscles and improving the biomechanics of the female hip is the most effective treatment for long term relief of lateral hip pain.
For the fitness of you.
Linda Reilly