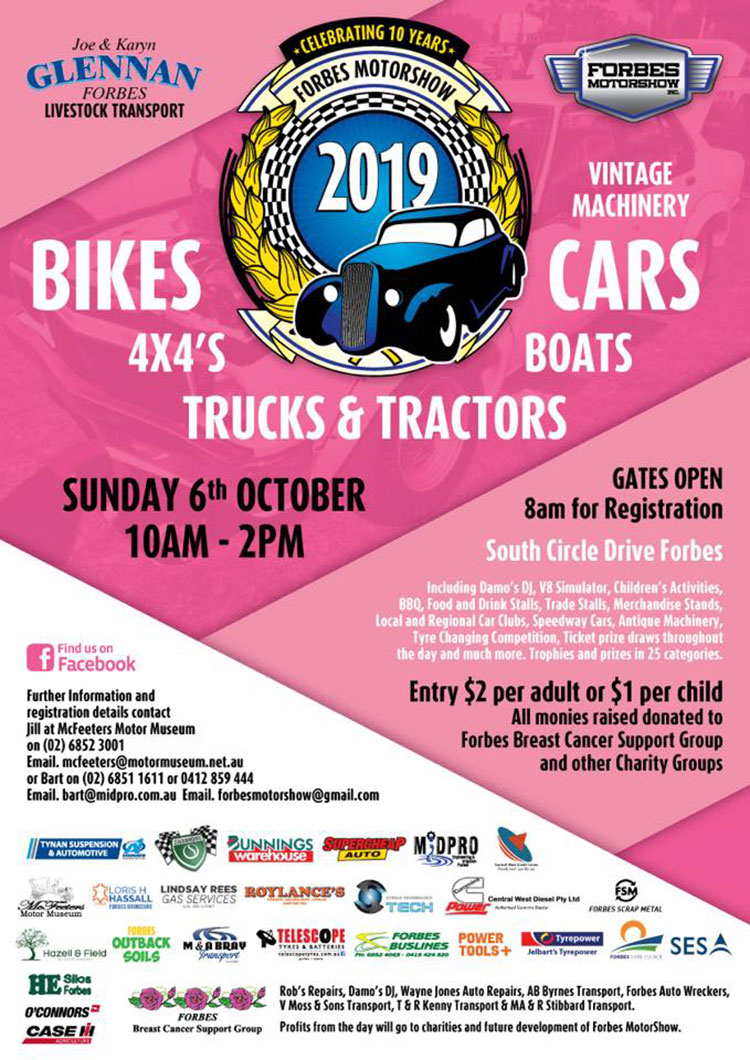 The large list of categories for cars, motor- bikes and trucks will ensure a varied display for motor enthusiasts attending the 10th Annual Forbes Motor Show.
There are 20 categories for cars, creating a diverse range of cars and sections for enthusiasts to view. The Best Modified Car Pre 1990 and Best Modified Car Post 1990 categories will provide a timeline of cars through the ages, showing the distinct differences.
Best Engine Bay and Best Interior will place emphasis on sections of the car while Best 4 x 4 and Best Ute will create a contrast to the classic cars.
Motorbikes will be displayed in 4 categories. Best Custom Bike will showcase individuality while Best Veteran/Vintage Bike will be unique viewing.
There are 7 truck categories, with Best Restored Truck providing a platform for dis- playing the results of restorers hard work.
Registration is $15 per entrant with $5 display only available. Registration forms are available from the Forbes Motor Show Facebook page or at the event on the day. Gates open at 8am for registration.
For further details contact Jill at McFeeters Motor Museum on (02) 6852 3001 or email mcfeeters@motormuseum.net.au