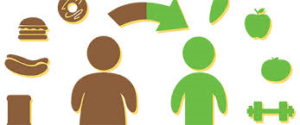 One Australian develops diabetes every 5 minutes, yet 60% of type 2 diabetes could be prevented (or delayed) through healthy diet and lifestyle. These healthy tips aim to help reduce your risk of developing type 2 diabetes, and help manage blood sugar levels for people who have diabetes.
One of the best ways to prevent diabetes is to cut back on your sugar intake. For the average person, you should limit your intake to 6 teaspoons per day.
Foods with hidden sugars…..
Fruit yoghurt 175g tub = SIX TEASPOONS OF SUGAR
Orange Juice 200ml glass = FOUR TEASPOONS OF SUGAR
A handful of dried fruit = SEVEN TEASPOONS OF SUGAR
Bottle of soft drink 600ml = SIXTEEN TEASPOONS OF SUGAR
To avoid eating hidden sugars you should…
• Choose "whole", unprocessed foods: fresh vegetables, lean meat, eggs, nuts and legumes
• Choose "whole" grains instead of processed varieties, eg: brown, grainy bread, brown rice, brown pasta
• Read the labels and look for hidden sugars
• Replace soft drinks with mineral water and a slice of lemon or orange.
There are no early symptoms of high blood sugar… approximately 500,000 Australians have undiagnosed type 2 diabetes and don't realise this is damaging their bodies while it remains untreated. The good news is that the Pharmacists at Flannery's Pharmacy can conduct a simple risk assessment check and provide you with information and advice on diabetes or refer you to your GP for further investigation if necessary.