Where Will You Go For Your Next Holiday?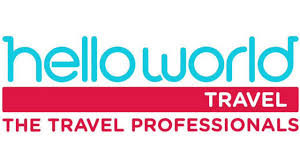 With half the year already gone and school holidays just around the corner, it's time to think about your next holiday. With great deals available to all of the islands, including Fiji and the Maldives, as well as Bali, Thailand, and Hawaii, now is the time to sit down with your local Helloworld Travel agent and discuss your options. Helloworld Travel has been helping Aussies see the world for more than 40 years.
As passionate travellers, they have all the handy tips that will make your next holiday the best one yet, whether you're a foodie, sightseer, thrill seeker, sun lover, or shopaholic. Plus they have all the exclusive flight deals, hotel offers, global partnerships and real-world experience to add value to your great escape.
If you're looking at Europe in 2018, the Earlybird airfares are due for release in September. We are excited to welcome Kerrie Musgrave
Bruem to the team at Helloworld Travel Forbes, she will join Alison Uphill and Maddi Quirk so call in and say hello or give them a call on 6852 2344 to start planning your dream holiday.
To keep up to date on all the latest deals and travel news make sure to like our Facebook and Instagram pages. We have some exciting things coming and a great competition that will be launched on these pages so stay tuned.