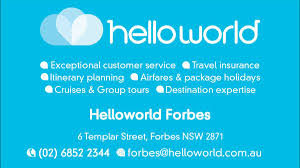 Holiday Packages
Whether you're booking a break by the beach, a weekend getaway or a city stopover, package holidays often deliver the best value for you and your family by combining the costs of all those holiday elements – airfares, transfers and hotels, you can cook up the perfect holiday – for a great price.
A package holiday takes the stress out of the booking process as all the nitty gritty details are taken care of. When you book a package holiday, hotels often throw in free breakfasts, a drinks package, a bonus night or an upgrade, as well as kid's clubs, and other more grown-up entertainment!
Discover Sunny Queensland
• Brisbane: Brisbane is a lively, cosmopolitan city with excellent restaurants, beautiful riverside parks, a busy cultural calendar and a great nightlife.
• Cairns: With the tropical rainforest and the Great Barrier Reef in close proximity, Cairns attracts a young and intrepid crowd.
• Fraser Coast: The Fraser Coast is famous for its paradise-like Fraser Island and the visiting whales.
• Gold Coast: Australia's Gold Coast offers action packed days and fun filled nights that are enjoyed by more than 10 million visitors each year.
• Hamilton Island: With its laid-back luxury and activities almost too numerous to mention, Hamilton is the great, Great Barrier Reef island.
Call Helloworld Travel Forbes today!