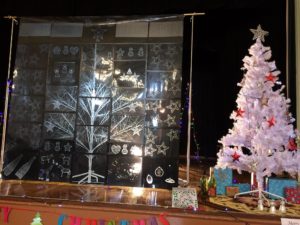 The 7th Rotary Ipomoea Christmas Tree Festival will once again bring joy and Christmas wonder to both the young and young at heart.
The Christmas Tree Festival is set to be held in the Forbes Town Hall and will open its doors for viewing from 5pm this Friday, 30th November. The event will be officially opened by Councillor Michele Herbert Morley at 6:30pm and all members of the community are invited to attend.
Thereafter the Town Hall will be open to view all the wondrous Christmas trees all day on Saturday, 1st December and on Sunday from 9am to 3pm.
Entry to the Town Hall is free for primary aged children and only $2 an adult. This event is promoted by Rotary Ipomoea as an affordable family event for young and old and has been designed to celebrate the joy of Christmas.
Families, businesses and students have designed and created Christmas trees of all shapes or materials that reflect their love of Christmas time.
Come along and vote for your favourite tree!
Rotary Ipomoea Club have fervently been running this annual event now for more than six years.
By Gizell van Wyk