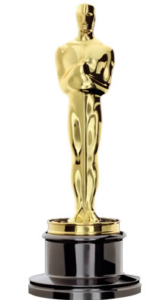 You still have time to get your entries in for the BOSCARS! The original deadline of the 10 July has been extended by two weeks, making the 24 July the final day for submissions.
The committee has taken on board that businesses and their staff are under pressure due to the end of financial year and school holidays. BOSCARS Committee member, Stevie Morrison said, "The Committee and the NSW Business Chamber understand how hectic this time of the year is for all involved and have offered their full support for the extension."
Stevie urged businesses to enter the awards. "Just writing a submission enables you to review what your business has achieved during the year," she said.
The 2017 Business Awards will be judged by seven independent business leaders from across the State.
Like last year, several award categories are aligned with the NSW Business Cham- ber Awards. Winners of those categories can elect to progress directly as finalists to the 2018 Western NSW Business Awards without reapplying.
For information, or if you have problems with your submission, please call Vicky Sec- combe on 02 6311 2203 or email Vicki on Vicki.Seccombe@nswbc.com.au