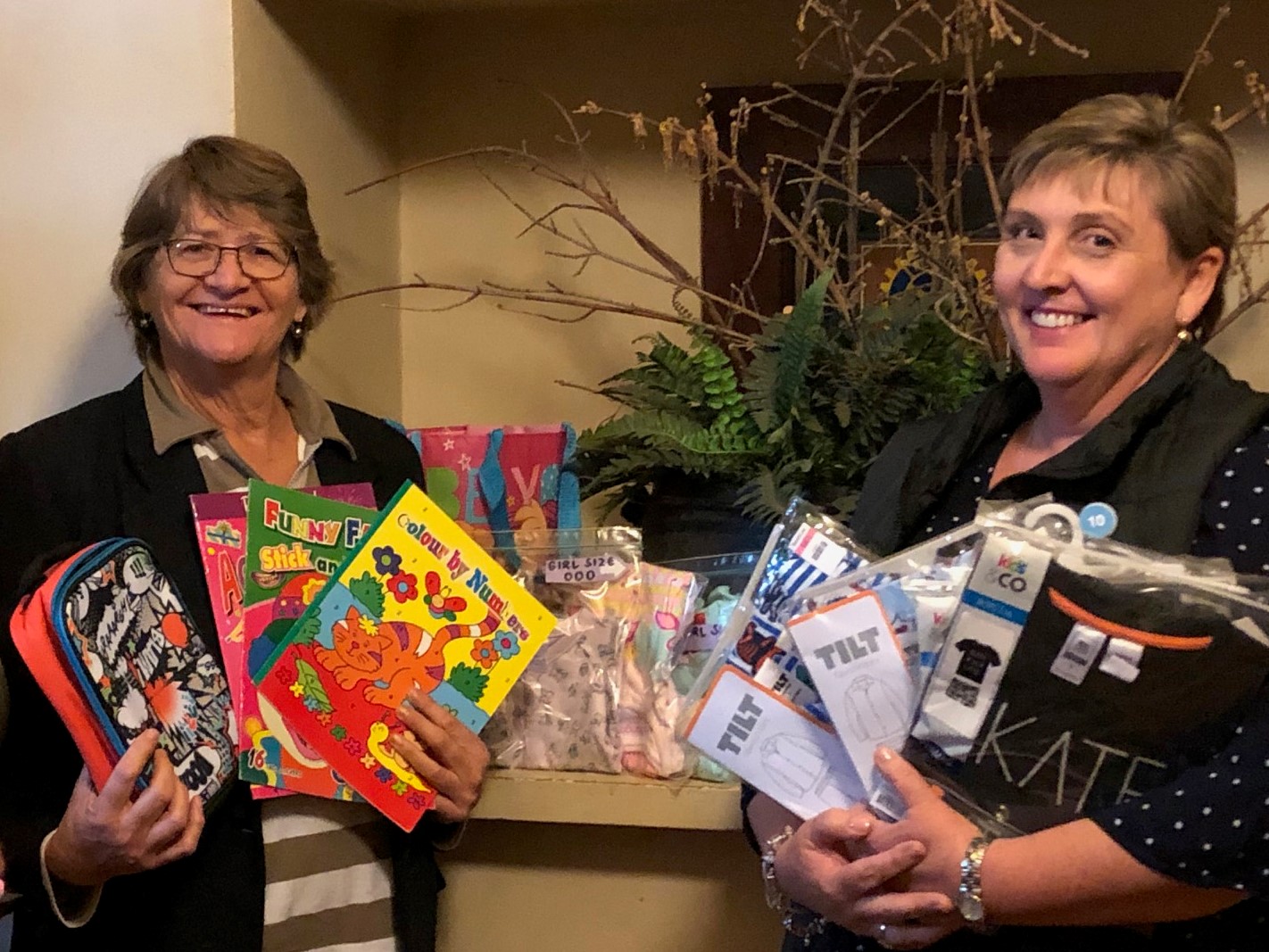 One focus of the CWA is to assist and support women and children in country areas. The branch's attention was drawn to the issue of children who visit the Forbes Women's Refuge who may not have many personal items with them as it is emergency accommodation for women facing some form of domestic crisis and need to leave home quickly.
To make the children feel more "at home" and safe, the CWA Evening Branch provide pyjamas for children up to the age of 14. A pair of pyjamas may not be a lot but when you have little or nothing and have had to leave the comfort of home quickly without much, it can be comforting to have something that can be kept and taken with them when they move to longer term accommodation. It gives the children something of their own.
Another focus of the CWA is to encourage friendship and broaden members' cultural knowledge and experiences.
At the May meeting some of those recently experienced cultural events by members were discussed. Just a few of them included joining an archaeological dig just outside Forbes in a dry creek bed and quarry where fossilised remains of small water born creatures called Triobites were unearthed by a group of researchers from the Sydney Museum with locals assisting.
Other experiences included traveling on the Ghan, visiting the Pioneer Women's Hall of Fame (Alice Springs), exploring the Royal Flying Doctors Service, School of the Air and experiencing the Bombing of Darwin through a virtual 3D display (Darwin).
"Inked," a display of cartoons satirising political and social issues was also visited at the National Gallery Canberra.
Each year the CWA nominate an issue in the agricultural area to focus on. This year the Agricultural focus is on Honey. To fit in with this issue some members explained the process of making environmentally friendly food wraps by using beeswax and cotton material.
At the July meeting members will experiment by making some of these popular wraps to replace the use of plastic food wrap in an effort to reduce the amount of waste going to landfill.
Members of the group, Robyn Miller, Karen Wright, Stephanie Allen and Grace Allen who attended the Royal Easter Show gave a brief talk about their experiences working on the CWA stand.
They were involved in all parts of the service whether it was making scones, serving scones, and washing up the mountains of dirty plates. These ladies were also able to provide moral support for Forbes entrant, Sally Downie, in the Miss Showgirl competition.
Congratulations to Sally on achieving a very creditable second runner up and surviving what was a very long and arduous week for all the contestants.
New members are welcome to attend any meeting which are held every second Thursday evening of each month at the Vandenburg Hotel at 6.30pm.
By Sue Cunningham
Publicity Officer,
CWA Forbes Evening Branch